PUBG joins an exclusive Steam club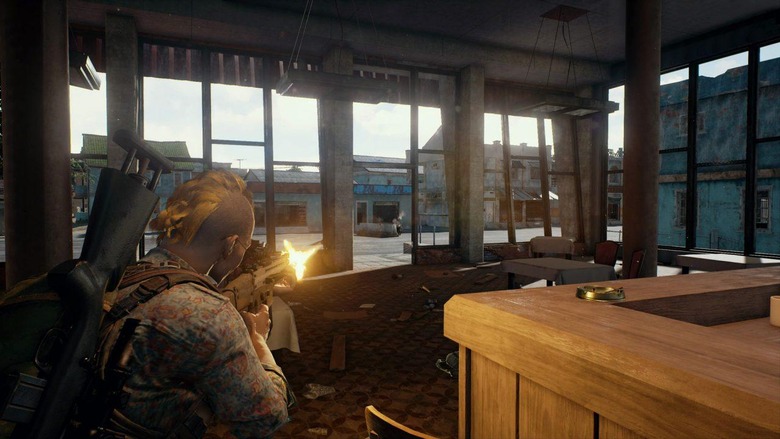 It's kind of difficult to overstate the success of PlayerUnknown's Battlegrounds at this point. Ever since it entered early access in March, the game has been hitting sales milestones quickly, most recently boasting an insane 10 million sales. Today, PUBG passed another milestone that's arguably just as important as total sales, becoming the top game in terms of concurrent players on Steam.
After all, for a game like PUBG – which wants to become a top competitive game on Steam and in the eSports community – sales are great, but high sales numbers mean less if players aren't sticking around after purchase. That definitely isn't the case with PUBG, which broke 1 million concurrent players for this first time earlier today.
That puts it as the top game by concurrent players count for the day, surpassing DOTA 2. That's an important achievement, because when it was first becoming clear that PUBG was catching on in popularity, surpassing DOTA 2 on the concurrent player chart seemed like an impossible feat. DOTA 2 still holds the record for most concurrent players ever with 1,291,328 back one fateful day in March 2016, but we may see PUBG surpass even that before long.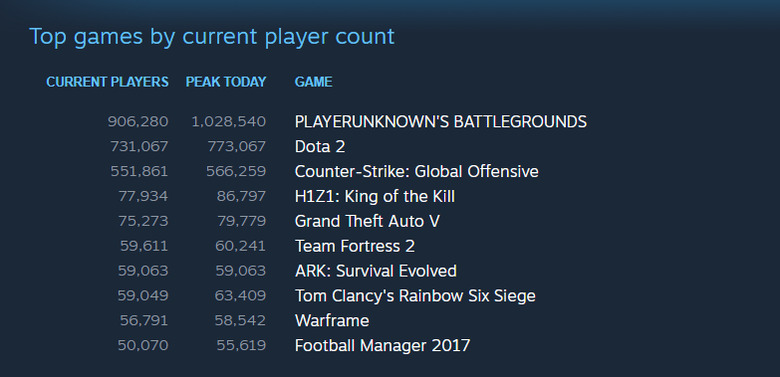 Make no mistake, this is a worldwide effort, with PUBG attracting significant player bases in the US, Europe, and China. It shows no signs of slowing down, either. At the time of this writing, PUBG has nearly 135,000 viewers on Twitch, a mere 10,000 behind the all-time streaming great, League of Legends. Couple that with PUBG's recent Steam successes and it seems safe to label the game a sensation.
It certainly doesn't seem like PUBG will run out of steam anytime soon, with an Xbox One version inbound and the game scheduled to leave early access on PC by the end of the year. Are you one of PUBG's millions of players, or have you managed to avoid its siren's song thus far? Head down to the comments section and let us know!