PlayerUnknown's Battlegrounds isn't slowing down with latest milestone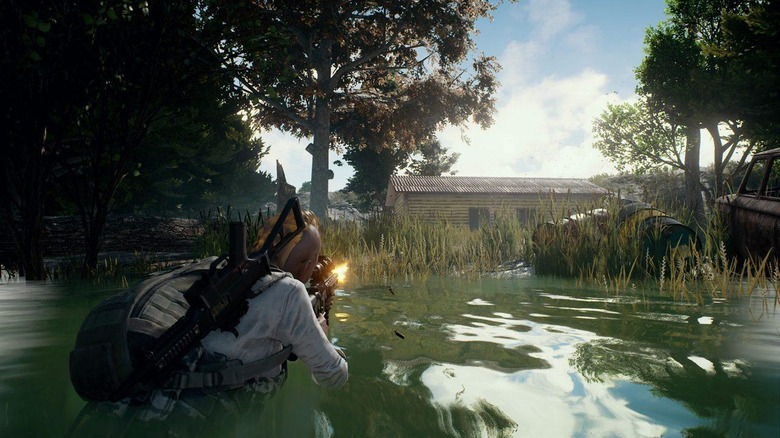 It's been just six months since PlayerUnknown's Battlegrounds rolled into early access on Steam. In the time since then, it's become something of a sensation, climbing quickly to one of the most-played games on Steam and becoming one of the most-viewed games on Twitch. While you'd think that this success would slow down eventually, such a decline hasn't actually started yet, as PlayerUnknown himself announced another major milestone for the game today.
Brendan "PlayerUnknown" Greene took to Twitter today to announce that PUBG sales have hit the coveted 10 million mark. Many triple-A games that have multi-million dollar marketing budgets can't say that they've hit 10 million total sales, so it should be clear that PUBG is something special. Even more impressive is the fact that it hit this milestone in just six months, which is a truly insane pace.
For now, PUBG remains exclusive to PC, though we'll be seeing it launch on Xbox One by the end of the year. When it does, we'll probably see total sales jump once more, and then again when PUBG finally exits early access on PC. Developer Bluehole initially said that the game would be out six months after its launch in early access – putting its release sometime during this month – but PUBG has since been delayed to Q4 2017.
Still, with frequent updates, Bluehole is keeping players engaged, and its presence on Twitch, YouTube, and social media is continually drawing new people to the game. In fact, we just had the first real PlayerUnknown's Battlegrounds tournament, which was held during Gamescom at the end of last month. If anything, it would see that PUBG's popularity is still on the rise rather than on the decline.
As long as Bluehole can keep regular updates coming, we should see PUBG continue to flourish. We've already received one major update that added first person-only servers to the game, and Bluehole is gearing up to add two new maps, which will greatly expand variety. We'll see if PUBG can continue this crazy success train in the coming weeks and months, so stay tuned.