Ptolemaic Watch brings a tiny solar system to your wrist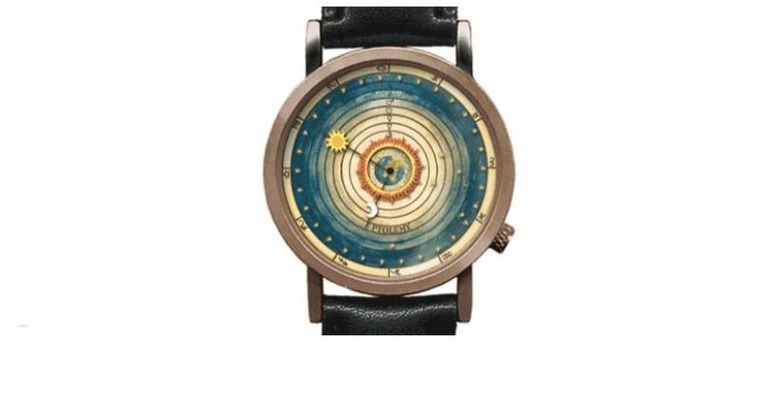 There's a watch to match every style, even if your style skews towards being a bit quaint and colorful. The Ptolemaic Watch from The Philosopher's Guild harbors a color solar system for a watch face, with the hour and minute hands serving as the moon and sun.
Astronomy aside ("Let us not speak of Copernicus," says the maker), the watch features the Earth at the very center of the face, around it being a burnt orange ring of fire and other rings that grow progressively darker.
The edges, as you can see above, fade to dark blue with small dots representing the planets. The watch face measures in at 30mm, and though not entirely waterproof, the Ptolemaic watch is resistant to water, helping keep it safe in the evening rain.
The watch comes with a one-year warranty, and is priced at $37.95, available now through The Philosopher Guild's website. Hit up our Watches tag portal for a look at other classic and smart watches.
SOURCE: Gizmodo