PSP to get Video-VOIP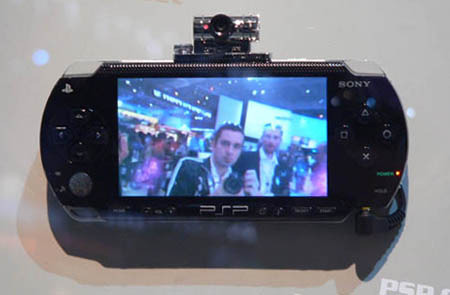 Sony's PSP seems to have been losing out in column inches to Nintendo's arguably more "pick up and play" DS handheld, and so the company is looking to leverage its strong multimedia and internet capabilities to pick up those all-important headlines.  In a deal with UK telco BT the PSP will at first gain VOIP – in voice and video flavours – followed by upgrades allowing calls and messages to PCs, landlines and mobiles.
With sales of the PSP hitting 8 million in Europe, this move could bring internet-based telephony neatly into the hands of many who otherwise would never bother moving on from fixed-line and cellular phones.  It's an interesting move from one of the stalwarts of the communications business, who some predicted would shrivel and eventually die in the face of the internet age as the old PSTN cashcow grew out of fashion.
The agreement is for four-years, and there is no word of whether it will be extended to the US or Asia.
BT Press Release [via qj.net]