PSOne Classics hit PS Vita this month, PS Plus this year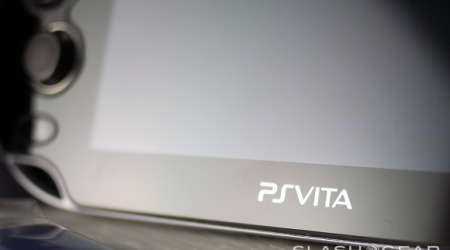 Sony has finally announced when PSOne Classics will begin hitting the PS Vita, telling the audience at Gamescom that the first round of Classics will be arriving on August 28. That's exactly two weeks away, but don't expect them to show up all at once. Sony says that it will be releasing PSOne Classic on the PS Vita in waves, and unfortunately we don't know which games will be first to launch on the PS Vita.
Still, regardless of what they are, with fan favorites such as Tomb Raider and Final Fantasy VII incoming, we're sure PS Vita owners will be happy nonetheless. The first PSOne Classics will be arriving as a part of the larger Vita system software update to version 1.8. The update adds multiple new features, including Cross-Controller functionality, which will allow you to use your PS Vita as a controller for supported PlayStation 3 games. The PlayStation Blog has detailed all of the upcoming features in v1.8, but sadly it didn't drop any hint as to which PSOne Classics will be up first.
In other news, Sony announced today that the PS Vita will be getting PlayStation Plus at some point this year. Sony didn't get specific as far as launch dates go, but said that PlayStation Plus will be available on PS Vita before the Sun sets on 2012. Keep an eye out for that, because Sony will definitely be offering some PS Vita-exclusive incentives for PlayStation Plus subscribers.
So, while these may not be the high-profile announcements the PS Vita desperately needs, it's nice to know that PSOne Classics will be landing on Vita soon. Many PS Vita owners are looking for an excuse to turn their Vitas on, and these PSOne Classics will undoubtedly help as we wait for things to pick up a little bit. Keep an ear to SlashGear in the coming days, as we'll have more information on this first round of PSOne Classics once Sony spills more details.