PSN flash sale begins on all PlayStation platforms, but you need to act fast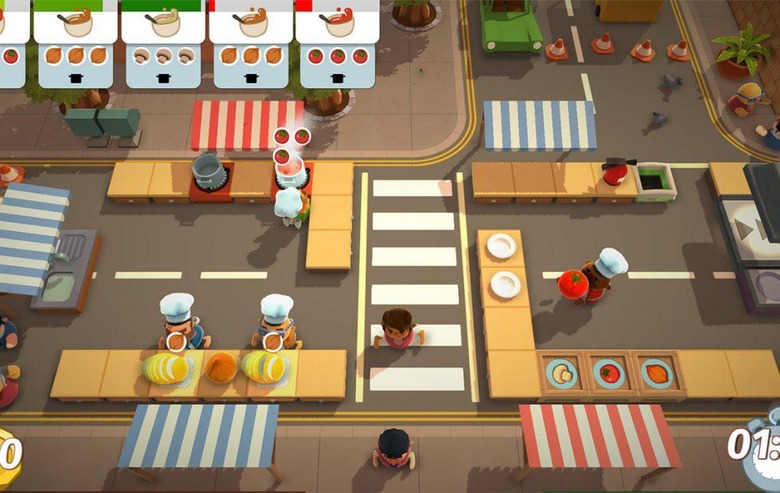 Just in time for the weekend, Sony has launched a flash sale on the PlayStation Network. The exciting thing about this flash sale is that it isn't just limited to PlayStation 4. You'll be able to save on games regardless of your platform of choice, whether that's PlayStation 4, PlayStation 3, PS Vita, or even PSP.
Of course, there are more games discounted for a newer platform like PS4 than there are for an older one like PSP, but it's nice to see PSP included in this sale nonetheless. On PS4, some of the standout offers include discounts on games like Overcooked Gourmet Edition (on sale for $7.99), Dead Rising (on sale for $7.99), and Darksiders II: Deathinitive Edition (on sale for $5.99). For the most part, though, many of the games on sale for PS4 are indie titles.
On PS3, you'll find a number of PS One Classics are on sale, many of which are also available on PSP and PS Vita. Standouts there include Metal Gear Solid, Suikoden II, and Castlevania: Symphony of the Night for $4.99 each. If you're looking to pick up some actual PS3 games during this sale, some games to look at include all three games in the BioShock series and Saints Row IV National Treasure Edition, which are all $4.99 each.
Over on Sony's portable systems, the pickings get a little slimmer. There are a handful of PSOne Classics on sale, along with other titles PS Vita's Broken Sword 5: The Serpent's Curse for $3.39 and Steamworld Dig for $2.49. It should be noted that most of the PS Vita games on sale are also available on PSP, but there are a few exceptions to that rule.
Interestingly, Sony also advertises that movies are discounted in this flash sale, but the link to see those deals just leads to an error page. In any case, you've only got until August 28 at 8 AM Pacific to take advantage of these deals, so if you see something you like, be sure to hop on it before then. Check out the sale over on the PlayStation Store, and be sure to head down to the comments section to let us know if anything has caught your eye.