PSA: Dead On Arrival 2 Android zombie horror beta begins at dawn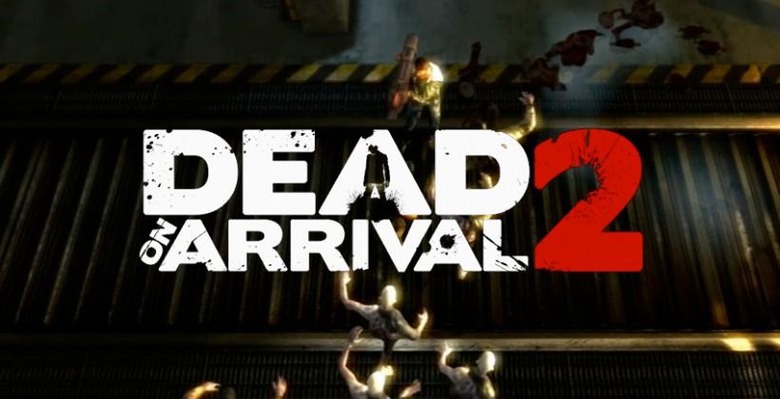 If you're all about the burning up of your zombie enemies and have a hankering to do so on your Android device, your time has arrived. The game Dead on Arrival 2 has announced that their next beta testing round will be beginning tomorrow – all users need to do is agree that they'll never tell what they saw: this game wont be out for a while. It has, on the other hand, been demonstrated more than once on
This game has been created by the folks at N3V Games with additional assistance from NVIDIA, who've helped this game become extra optimized for devices with NVIDIA Tegra processors inside. While the minimum specifications for running this game tell us we wont necessarily have to use Tegra processors to run it, it's certainly recommended: "minimum spec equal to or better than Tegra 2, recommended Tegra 3 or higher."
Of course that means that the NVIDIA Tegra 4 processor inside SHIELD will be all the better. Devices aiming at running this game need Android 3.0 or better with Android 4.0 recommended. The developers behind this game have also suggested the following, straight from the
instructions:
• Have a stomach for wave after wave of bloodshed and mayhem!

• Aren't scared of the dark.

• Don't need aspirin for headaches.

• Have no problem shooting your zombie friend in the head if you had too.
Features like motion-captured animation and dynamic physics will certainly be adding to the realism of this game, and from what we've seen on SHIELD already, it's going to be a no-jokes sort of situation, no matter what device you're working with. This beta test is for both single player and multiplayer action, so get ready to go blasting into the night.
NOTE: The beta may not begin at dawn, exactly – you never can tell with the undead. Tomorrow in general would be a bit better a bet.