PS4's new DualShock 4 controllers look excellent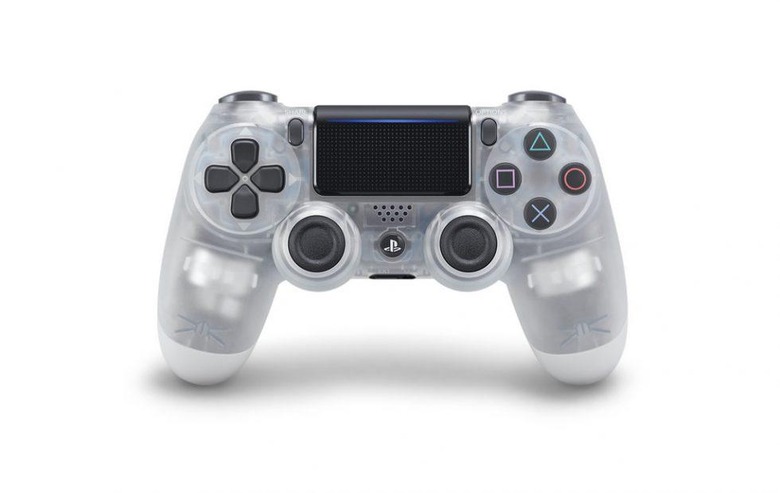 Sony hasn't really been hitting out of the park with its limited edition DualShock 4 controllers lately. Whether it's the Destiny 2 controller planned to launch alongside the game or the limited edition PlayStation FC DualShock 4, the designs Sony has been churning out lately have been generally uninspired. That all changed today, however, with the reveal of Sony's new DualShock 4 crystal collection.
These semi-transparent controllers seem to be a call back to the 1990s, where it seemed like all sorts of gaming hardware – whether it was controllers, cartridges, or consoles themselves – had a transparent variant. There are three different colors in this new line of controllers – standard crystal (which is basically just white), blue crystal, and red crystal.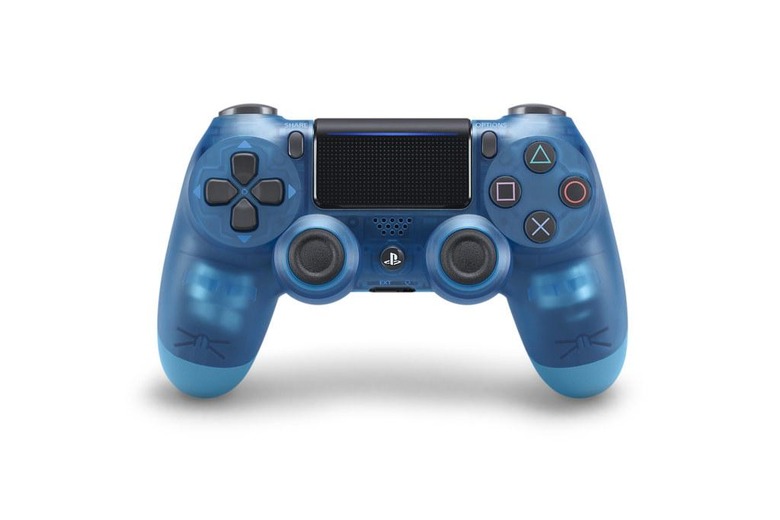 Here's the kicker, though: you'll have to go to a different store for each. If you want the standard crystal controller, your destination is GameStop. Blue crystal, on the other hand, is exclusive to Walmart, while red crystal is only available at Best Buy. Pre-orders are open now at GameStop and Best Buy, but it seems that Walmart's pre-order page isn't up and running just yet.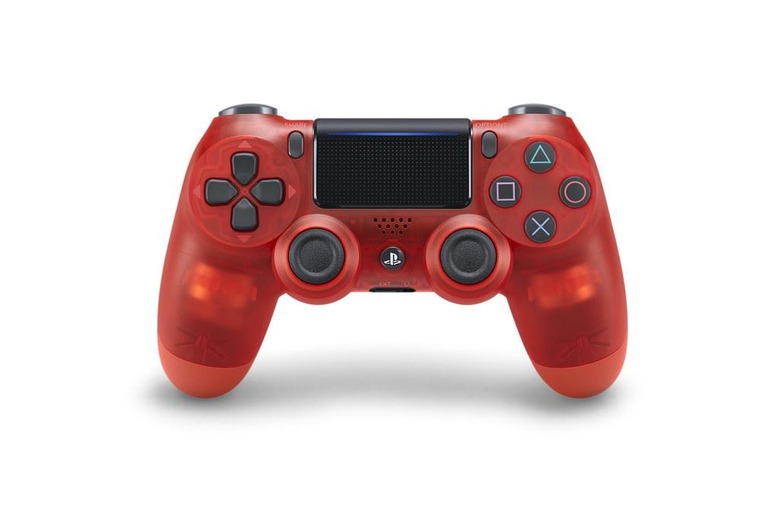 These controllers are slightly more expensive than their standard counterparts, with a price tag of $64.99. That's $5 more expensive than a standard DualShock 4, so while that isn't too bad, you're still paying a premium to take one home. It should be noted that these are "new" DualShock 4 controllers, meaning that they're the version that launched with the PlayStation 4 Slim last year.
Sony doesn't mention whether these are limited edition controllers, but considering GameStop, Best Buy, and Walmart are offering pre-orders for them, we're guessing they might be. With that in mind, you might want to put cash down on one now if you already know you want it. All three launch later this month, with GameStop giving its version a release date of September 30. What do you think of these new DualShock 4 controllers? Head down to the comments section and let us know!