PS4 update 5.50 could save you an expensive upgrade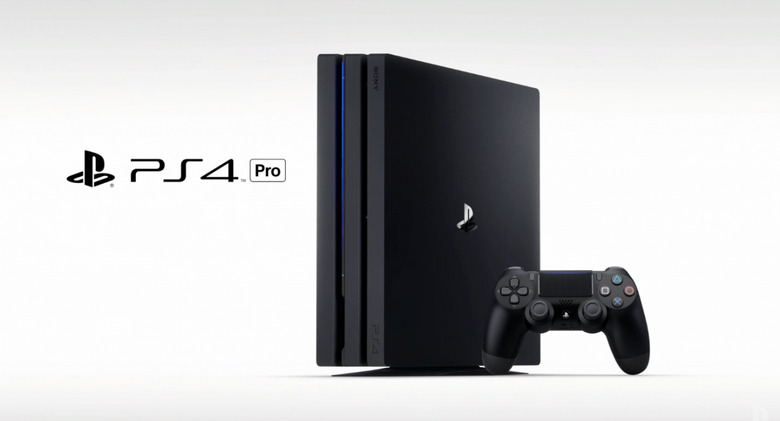 Back in January, Sony opened up sign ups for a new PlayStation 4 system software beta test. This new update will bring the PS4's firmware to version 5.50, and if it's anything like previous system software updates, it should offer its share of big, new features. While Sony didn't talk about what was coming with version 5.50 when it opened up beta sign ups, today we're hearing about one of them thanks to some folks who have already been accepted into the beta test.
According to some PS4 users over on the ResetERA forums, this new update will offer supersampling to those playing on displays lower than 2K resolution. Supersampling will (obviously) be available only on PlayStation 4 Pro, as it's the only console in the PlayStation 4 lineup that would allow for higher-than-1080p resolutions in the first place.
Supersampling, in basic terms, is an anti-aliasing method that renders in-game images at a resolution higher than your display can handle. Images are then scaled down to a resolution your display does support (such as 1080p), which results in better looking textures and smoother lines. Think of it as a way to take advantage of the PS4 Pro's extra horsepower without owning a 4K display.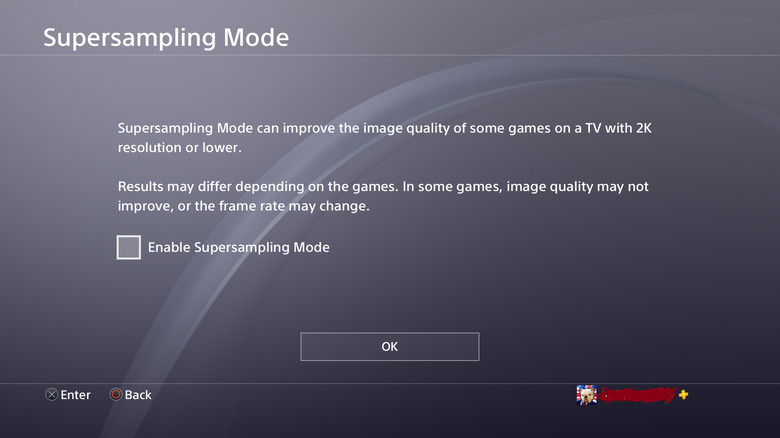 While supersampling may not be available in every PS4 game, there's already a sizable list of games that support it even at this early stage in the beta. ResetERA users shared a list of some of the most notable titles that will support supersampling, so check it out below:
- The Last Guardian

- Dishonored 2

- Final Fantasy XII: The Zodiac Age

- Final Fantasy XIV: A Realm Reborn

- Assassin's Creed: The Ezio Collection

- Kingdom Hearts HD 1.5 + 2.5 Remix

- Kingdom Hearts HD 2.8 Final Chapter Prologue (Dream Drop Distance)

- Metal Gear Solid 5: The Phantom Pain

- Metal Gear: Survive

- Life is Strange: Before the Storm

- Nex Machina: Death Machine

- No Man's Sky

- Injustice 2

- Ys VIII: Lacrimosa of Dana

- Everybody's Golf

- Call of Duty Black Ops III
This is a pretty exciting feature for those who own a PS4 Pro but haven't yet taken the plunge on a 4K TV to play it on. Much of this firmware update is still shrouded in mystery, but now that we know some players have already applied the beta, we should be finding out more about it soon. Stay tuned.