PS4 Slim leaked to have a new DualShock 4 controller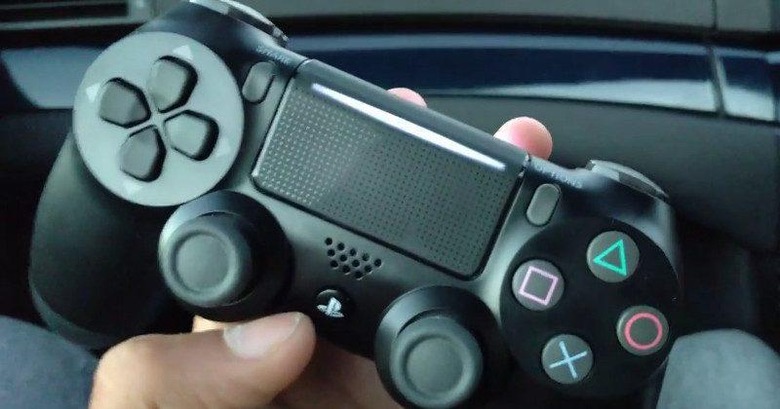 We saw leaked photos of what was allegedly a PlayStation 4 "Slim" variant before analysts chimed that, yes, there is such a slightly redesigned console coming along with the PS4 Neo. While details are still as slim as the console itself, that isn't stopping others from jumping in to show their own unofficial take on the still unconfirmed console. Like this equally slightly redesigned DualShock 4 controller, whose most significant change is a new, or maybe even a second, location for a light bar.
For the uninitiated, the light bar is one of the oddest design features of the DualShock 4 (DS4) controller, found on the front of the game pad. Different games use it for different purposes, mostly atmospheric embellishments related to the game. One problem: it faces away from the player so it's really only visible in dark rooms.
Sony might be fixing that with the PS4 Slim's partner DS4. According to this video, the light bar shines at the top of the touch pad, facing the player where it is of more use. If true, that means that game developers can now deliver more effective but hopefully still subtle visual cues to players. So we're likely to see an increased usage of the light bar
Which brings us to Problem Number Two. The light bar was a huge battery drain, to the point that Sony rolled out an update later that allowed players to tune down the brightness to conserve the battery. A second light bar would, of course, bring back the problem. No worries, according to shortman82, the very same shortman82 of PS4 Slim leaked photos fame. According to the Twitter user, it isn't actually a second light bar but the same old light bar, now with a second transparent section on top of the touch pad. Two for the battery cost of one.
We've seen this "slightly redesigned controller for a slightly redesigned console" spiel before. But while Microsoft offered countless customization options for the Xbox One S' controller, Sony might only be offering a second but the same light bar. Hopefully, there's more to come.
VIA: NeoGAF