PS4 gets new Call of Duty: Black Ops III standard edition bundle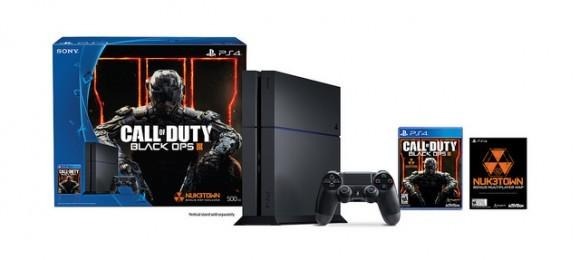 With Call of Duty: Black Ops III having already been released on consoles and PC for over a month now, it might seem like an odd time for Sony to include the game in a new PlayStation 4 system bundle. However, with PlayStation now being the official home of the Call of Duty series, basically meaning they get DLC packs and other content earlier than other platforms, Sony is betting on the bundle being a big seller this holiday season, especially for those who haven't picked up the game yet.
The bundle specifically includes the standard edition of Black Ops III, meaning it's not the Deluxe edition nor does it include the season pass for future DLC releases. This is also different from the limited edition bundle that was announced back in September, featuring a 1TB PS4 model with unique orange trim on the console and controller.
Instead this new bundle comes with a 500GB PS4 and controller in the normal black color, along with a copy of Black Ops III as well as the exclusive multiplayer map Nuk3town. This all may seem less exciting than the limited edition bundle, but it features a budget-friendly price of just $350.
The bundle may too late to appeal to die-hard Call of Duty players, or those that already own a PS4, but it makes for a perfect gift for those looking to make the jump into the latest installment of the series or those upgrading from a PS3.
SOURCE PlayStation Blog