Call of Duty: Black Ops III Limited Edition 1TB PS4 launches in November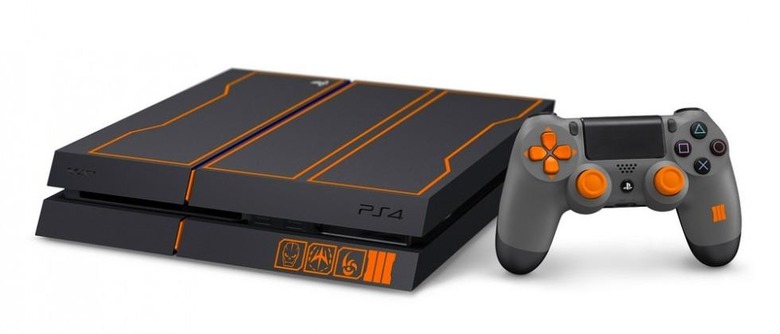 We may receive a commission on purchases made from links.
Sony has introduced a new PlayStation 4 bundle for Call of Duty fans, but with a design that, we suspect, won't bring the game franchise to the minds of most gamers. It is called the Call of Duty: Black Ops III Limited Edition PlayStation 4 bundle, and it'll be shipping on November 6. Ahead of that, though, you can pre-order the bundle through Amazon to ensure you're not left out.
Sony introduced the new bundle on Tuesday. This follows the company's Call of Duty announcement at E3 earlier this summer — that gamers on its platform would get the Black Ops III Beta early access and DLC. If you're really keen on that, Sony is hoping you'll nab one of its newly designed consoles as well.
The chassis itself is jet black, and as you in see in the image above, it is lined with TRON-like ember orange lines and the Call of Duty: Black Ops III logo. Also on the console are a trio of emblems showing different game modes: SOG Skull for the campaign, Winslow Accord for multiplayer, and a third emblem for the zombie mode.
The game controller is a lighter gray color with darker tips and orange joysticks. If you really like the controller but don't want another console, you're in luck — Sony says it'll be offering the DualShock 4 as a standalone item. The bundle will include the standard game, NUK3TOWN map, a 1TB hard drive, and a price tag of $449.99 USD/$549.99 CAD.