PS4 architect Mark Cerny and the Nintendo legacy effect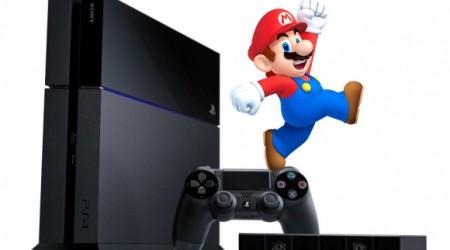 While the biggest console war on recent history is about to take place between Sony and Microsoft, it's Nintendo that PlayStation 4 architect Mark Cerny references this week in his (and their) aim for a legacy of greatness. Speaking this week in Barcelona at gaming convention Gamelab, Cerny let it be known that the current lineup of leaders on the PlayStation 4 project are what he feels will be a great baseline for Sony hitting a Nintendo-level impact on the gaming industry in the grander scheme of things in years to come.
Noting that Sony now works with worldwide studios boss Shuhei Yoshida and Andrew House along with himself to take the console into the future, he made no qualms with claiming that "the three musketeers are back!" Having himself worked with Atari on arcade games in the 1980s, with Sega for the infamous Master System after that, then with Crystal Dynamics when the 3DO was birthed, it was his place with Sony working on engine development on successive PlayStation consoles that put him in prime position for the PlayStation 4.
"Well, we on the PlayStation side of the business have only about 20 years together now, but I'm really looking forward to the next decade or two with Shu, Andy and the other amazing talents of Sony Computer Entertainment, and I think by the end of it we'll even have my friend in Kyoto telling everyone how our values -held strongly over a great period of time -had such an influence over the world of games." – Cerny
He spoke up on the long-standing power of Nintendo in this chat, taking no qualm in his praise of the power of the company in the industry, especially in the impact they've had on gaming.
"I have a great friend who lives in Kyoto in the eastern part of Japan.

He runs a developer there and he's worked with both Sony Computer Entertainment and Nintendo over the years, and he says that what he respects the most about Nintendo is the incredible continuity they have in the form of a core group of individuals that has now worked together for over 30 years." – Cerny
With the team they've got in place here and now, Cerny feels the PlayStation 4 is in a prime position to make this impact.
UPDATE: a crowd-filmed video of the event has been posted by Prelucid – embedded here. Sony will be adding their own video today as well (or so they've promised) – stay tuned!
VIA EuroGamer