PS3 hits Beyond: Two Souls, Heavy Rain coming to PS4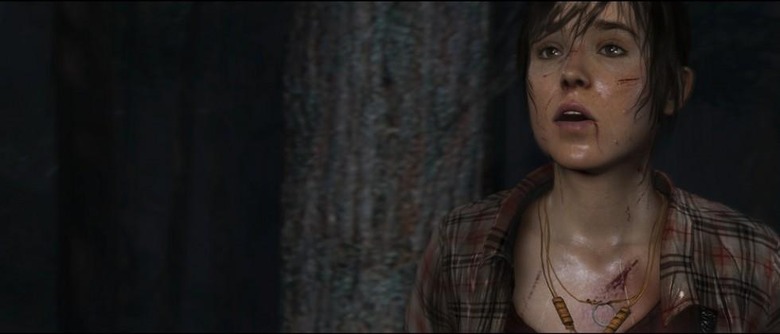 Two of the most impressive, story-driven games from the PlayStation 3's library are coming to the PS4: Beyond: Two Souls and Heavy Rain, both from developer Quantic Dream, are getting remaster re-releases. This is no doubt due to allow players to catch up on Quantic Dream lead designer David Cage's earlier work before his recently announced PS4 game Detroit: Become Human sees release.
2013's Beyond tells a story about the paranormal with actress Ellen Page starring and motion-capped as a young woman tied to a spiritual being. Crime thriller Heavy Rain, released in 2010, follows a cast of four characters and their connections to a series of murders.
PS4 gamers will be able to download Beyond from the console's digital store starting November 24th (that's next week!) for a price of $29.99. Unfortunately Heavy Rain won't be available until March 1st, but those who purchase Beyond will be able to get the second title at a discount price. The price for those who just want Heavy Rain, as well as the discount, have yet to be confirmed.
As for the special features of the remastered version of Beyond, players can expect enhanced visuals in 1080p, the extra chapter that was originally sold as DLC, and new audio cues from the DualShock 4's built-in speaker. While the game features a nonlinear story, an option is available from the start to play it in chronological order, meeting requests from many who played the PS3 original.
Quantic Dream is remaining mum on exactly what enhancements will come with the PS4 version of Heavy Rain. Also, the two games will be bundled together in a physical release for Europe and the UK on March 4th, however it's not clear if the same will be available in the US.
SOURCE PlayStation Blog