PS3 Firmware Hits 1.3; 1080i Issue Still There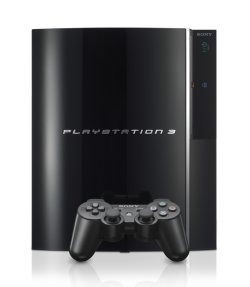 If you're one of the very, very few people lucky enough to have snagged a PlayStation 3 at this stage of the game, Sony has just released their latest firmware update, designed to bring new features and bugfixes to your ubermachine. One thing of note: the new update does NOT take care of the 1080i upscaling issue that we reported last month, so if you're still running your PS3 on an older HDTV that doesn't support 720p (but supports 1080i), be prepared for your games to still run at 480p. Bummer. For a complete list of changes, hit the jump!
You can now register the BD remote control in [Register Bluetooth® Device] under [Accessory Settings].

[BD/DVD Video Output Format (HDMI)] has been added as an option under [BD/DVD Settings].

[Backup Utility] has been added as a feature under [System Settings].

You can now select the hard disk format method in [Format Utility] and [Restore PS3™ System] under [System Settings].

The method of selecting output resolution has been changed in [Video Output Settings] under [Display Settings].

The compatibility of USB devices with PlayStation®2 format software titles has changed. For details on USB devices that can be used with system software version 1.30, select here.
[via Gizmodo]