PS Vita update 3.0 rolls out with PS4 Link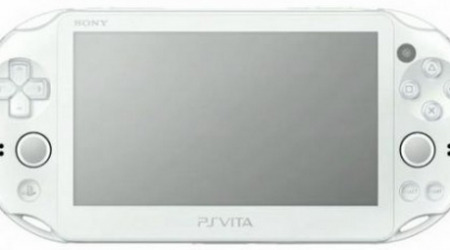 Sony has announced a new update that began rolling out for the PS Vita today, bringing the handheld's firmware up to version 3.00. This is a big update for the gaming device, and with it comes a variety of PlayStation 4 related features, including PS4 Link for playing PS4 games on the handheld's display. We've got a video of the new features after the jump.
Aside from PS4 Link, the update also brings several other features and functionality, including parental controls for settings gaming duration limits, nixing browser access, and other related things. Panoramic Camera has been added to the PS Vita, allowing for one to look around within a panorama by utilizing the handheld's integrated motion sensor.
The Friends app layout has been tweaked to now offer four tabs comprised of Find Player on PSN, Friends, Friend Requests, and Players Blocked. Group Messaging has been renamed to simply "Messages", the layout has been tweaked as well, and gamers can now both send and receive message from friends and other gamers on the PlayStation 4 or mobile gadgets running the PS app.
And rounding out the changes is an icon swap with the Party app alongside the ability to voice and text chat friends on the PS4, Remote Play being renamed to "PS3 Remote Play," automated system updates can be set to automatically download, PS4 trophies can be viewed on PS Vita, and data can be swapped between a PS Vita and PS3 over a WiFi network. Email changes have also been made allowing for contact syncing from an email account.
SOURCE: PlayStation