PS Vita originally set for on-screen controls, full metal casing, larger display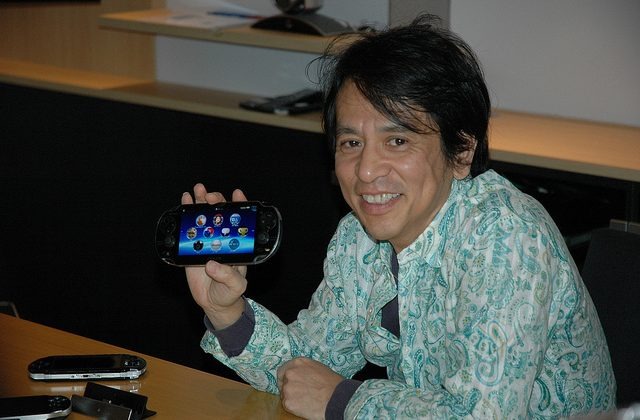 There's a new personal video game system in town, and it goes by the name PlayStation Vita – and what you're about to learn from no less than Tokashi Sogabe of the Sony Corporate Design Center is that it originally looked just a bit different than it exists in the wild today. In an interview done with James Gallagher of the official PlayStation Blog, Sogabe spoke on how his 27 years of experience working with Sony on such devices as the original Walkman, Vaio notebooks, and the most recent slim model of the PlayStation 3, lead him to the iteration of the PS Vita you see today – and how its original construction looked a bit different. What you'll find is that the first model, never released, had a 5.5-inch display, on-screen controls, and a full metal jacket, as it were.
The device you see today has a 5-inch OLED display, physical controls, and plastic to allow for better signal reception. When they first set about designing the PS Vita, says Sogabe, they felt it deserved a bigger screen than the PSP had at 4.3 inches. When they first hit on the 5.5-inch display, they found that it and its on-screen controls lost a lot of operability, and the idea was abandoned entirely. The pads that were then added to the final design were, for a time, slide panels, but became the tilting controls you see today in the end.
Other iterations of the PS Vita included a sliding system, similar to what you see now on the PSP go, and a clamshell – that is, one that folds up into a shorter size. The Sony teams worked very closely with Worldwide Studios on the project, they having a big say in how the final product turned out – especially in that the device was not entirely flat, as Sogabe would have had it. Finally, Sogabe also was a fully metal device as the best way to present a gaming system such as this, but because of its internal Wi-fi, 3G, and GPRS antennae, plastic was needed. The more you know!
[via PlayStation Blog]