PS Vita arrives in some stores in USA and games aplenty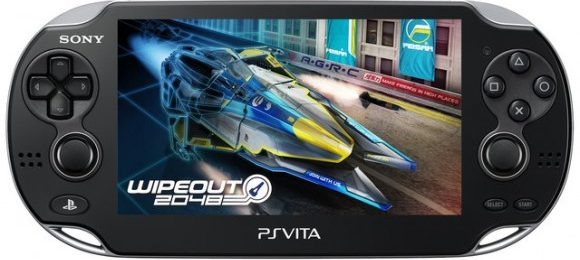 If you've not already picked up a PS Vita, today might be your lucky day, as many vendors are receiving an amount of early release Limited Edition bundles for everyone. Though the US release was originally going to have a pre-release featured bundle where you'd have to have pre-ordered in order to get one, Sony has apparently decided to ship enough packages for as many people as wanted to get in on the action early as possible. In addition to prices we've got a full list of games you might pick up outside the full range of PlayStation Portable names which are of course available to you right out of the box – do continue on!
For your Wi-fi version of the Vita at final launch (which will take place on the 22nd of February) you'll be paying $249 USD, while the AT&T version with 3G connectedness you'll be paying $299 – plus a monthly data plan. Data plans include two different sets of prices, one for 250MB for $14.99 and 3GB for $30.00 – that's per month. Data you're getting will be used to connect you to web-based games and download games for offline play on the PlayStation Vita unit itself. The "first edition" bundle you'll be grabbing this week contains the Wi-fi or the 3G model and a 4GB memory card, the game Little Deviants, and a limited edition case, all for $349.99.
As for games, you've got choices of the following right out the gates:
Army Corps of Hell
Asphalt Injection
BEN10 GALACTIC RACING
Blazblue: Continuum Shift EXTEND
Dungeon Hunter Alliance
Dynasty Warriors Next
EA SPORTS FIFA Soccer
F1 2011
Lumines Electronic Symphony
Michael Jackson The Experience
Plants vs. Zombies (PSN Only)
Rayman Origins
Shinobido 2: Revenge of Zen
Tales of Space: Mutant Blobs (PSN Only)
Touch My Katamari
Ultimate Marvel vs Capcom 3
Virtua Tennis 4: World Tour Edition
Escape Plan (PSN Only)
Hot Shots Golf: World Invitational
Hustle Kings (PSN Only)
Little Deviants
ModNation Racers: Road Trip
Super StarDust Delta (PSN only)
UNCHARTED: Golden Abyss
wipEout 2048
You know good and well that we'll be playing the heck out of the Michael Jackson Experience, Ultimate Marvel vs Capcom 3, and UNCHARTED. For those of you that already have a unit: which games have you played? Once we post out full review, are there any games you'd like us to test out? Let us know in comments below!