Prynt case prints instant photos from smartphones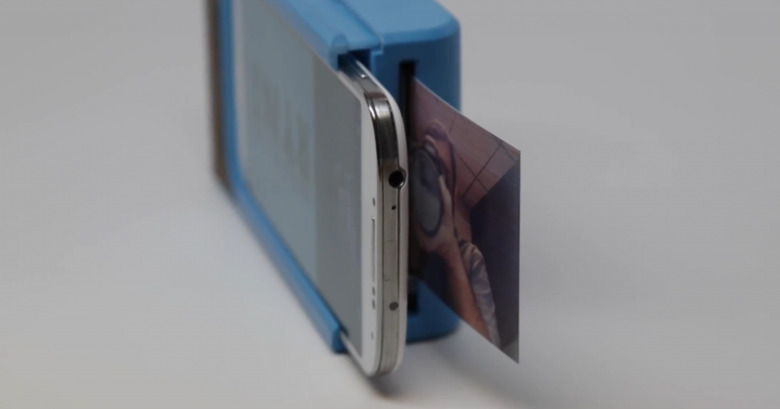 We've seen a resurgence in interest for printed photographs, with different services ranging from ZenCam to Polaroid's Socialmatic offering printed images as part of their features. Adding itself to the list is the Prynt Case, which is pretty much exactly what it sounds like: a smartphone case that prints photographs, only with a unique twist. Using the app, one can hold the printed photograph in front of their phone's camera to see it turn into an animation, giving it the Harry Potter universe's living portrait feel.
Prynt isn't yet available and will be arriving on Kickstarter sometime early in 2015, but ahead of that the folks behind the case, a startup in France, has demonstrated the device to TechCrunch. They've been working on developing the case for almost a year.
Prynt is simple to use, coming with an app that users install that communicates with the case itself to send images for printing. The printer portion works by heating the ink-filled photo paper. For now it takes about 50 seconds to print out an image, but in the future that time will drop down to around 30 seconds.
Smartphones with displays in the 4-inch range can be accommodated, but a mount is said to be in the works that add support for larger handsets. As mentioned, in addition to printing photos, Prynt also animates them, doing so through its app by holding the smartphone's camera up to the photograph. The animation comes from a few seconds of video that was recorded when the photo was taken.
The case will cost $99 when it arrives on Kickstarter.
SOURCE: TechCrunch