Polaroid is best known for being a camera company but it has been dabbling in mobile devices, even a smartwatch, of late. Its Socialmatic camera takes it back to its photography roots but with a very peculiar twist: this Android-powered camera lets you print out photos on the spot.
Cameras that run Android inside are nothing new and the Panasonic Lumix CM1 might have been the most interesting one recently, that is until Polaroid finally decided to formally announce the Socialmatic to the public. Best described as an amalgamation of its iconic instant camera line and an Android digital camera, the existence of the Socialmatic was first officially acknowledged March 2013. Now more than a year later, Polaroid is ready to show the world what it really means when it says "Print, Post, Share".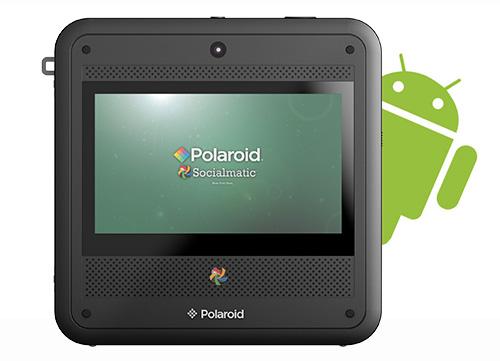 Polaroid is rather sparse on the technical details of this device, both on the smartphone side and the camera aspect. It does reveal that the camera has a 14 megapixel sensor on the front and a 2 megapixel camera on the reverse side. That back side also houses a 4.5-inch touch screen that lets you not only access the usual camera settings but also your conventional Android apps. Once you've taken a picture, the digital photo shows up on the screen ready for your editing and final approval. You can immediately stow it away in the camera's 4 GB internal memory or on a microSD card slot, but where would be the fun in that?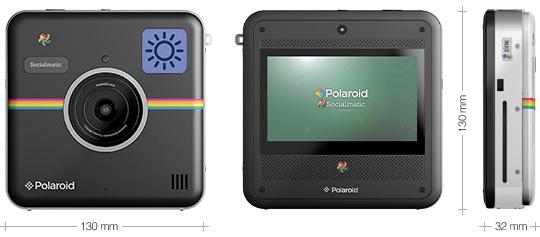 At a touch of a button, you can instantly print out a 2×3-inch full-color sticker-based photo. The built-in printer uses ink-free ZINK technology, because it would otherwise be too disastrous to carry a device with ink cartridges with you all the time. Of course, being an Android device, especially one that has WiFi connectivity, you can also just as easily share your photos digitally over your social networks. No WiFi? No problem either, as the Socialmatic also has Bluetooth for pairing with smartphones and tablets as well. Even with this sharing process Polaroid is bridging analog and digital, with each printout having its own QR code which lets users and their friends view the history and story of each and everyone of them.
Polaroid will be showcasing the Socialmatic at Photokina in Germany this week. The camera maker as scheduled a holiday global launch for the talented camera but has not left any hint as to the price. Android and iOS apps also seem to be still coming soon.
SOURCE: Polaroid