Socialmatic to make Polaroid-branded Instagram digital camera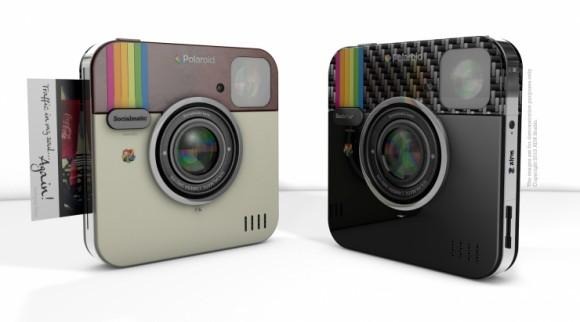 In 2012, ADR Studio created a Socialmatic Instagram concept camera, which is now set to become a reality. Socialmatic announced earlier this week that it signed an MoU agreement with C&A Licensing allowing it to make a Poloroid digital camera with instant printing capabilities. All the details are still unknown, but you can see the concept image after the jump.
Official details, such as its design and specifications, haven't been finalized, but word has it the camera will be launched in 2014. Along with the device will be a line of accessories specific to it, such as filters, lenses, and camera bags. This indicates the company expects the device to be popular, a reasonable expectation given the enthusiasm that spread across the Internet when the concept was produced.
If the camera follows closely to the concept, users can expect a generously-sized 4.3-inch touchscreen display on the back, as well as 16GB of internal storage. The device will print instant photographs from an integrated printer. Connectivity could then be comprised of both Bluetooth and standard Wi-Fi. It is reasonable to assume the on-board operating system could be Android, although everything is speculation at this point.
Socialmatic's CEO Antonio De Rosa said: "We are so proud to work together with C & A and Polaroid, giants of digital photography. It has been a long and difficult negotiation but we were strongly motivated to reach an agreement to create a small revolution in digital photography. This mix of Hardware and Software, together with our brand new photo social network will fill the gap between virtuality and reality."
[via Engadget]