PROVIEW launch splash-proof LCD TV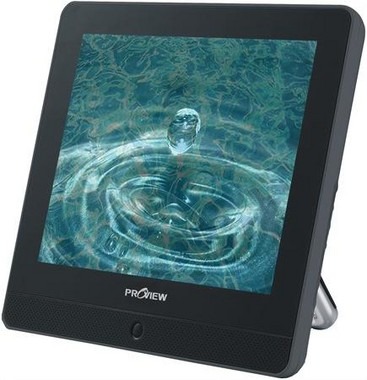 After yesterday's TV ideal for your kitchen, today we continue our quest to put LCD screens around your home with a water-resistant set for the bathroom. Unlike that Westinghouse HDTV, though, the PROVIEW PA-15BA7 is standard definition. With a 15-inch screen, 450:1 contrast ratio and 120 degree x 100 degree viewing angle, it's not setting out to blow away your home cinema setup, but thanks to a waterproof remote and slash-resistant casing it's a lot happier mounted above the bath.
The PA-15BA7 has composite and S-Video inputs and a quoted max resolution of 1027 x 768. PROVIEW also lashings of picture and audio fettling, including a 3D Comb Filter, Dynamic Audio Adjustment, Edge Adaptive Processing, PROVIEW Color Enhancement and 3D Video Noise Reduction. Whether any of these warrant being activated – or make for a noticeable difference when you've filled the bathroom with steam and just want to sing along to MTV – remains to be seen.
Sound is courtesy of a pair of 3 Watt speakers, and the 14.8 x 3.4 x 12.7 inch set is wall-mountable. Of course, PROVIEW don't just want you to consider it for the bathroom. They also suggest it's ideal for kitchens, pools, spas, or other "high splash" areas.
[via Krunker]