Protect IP Act vote postponed as Senate ponders revision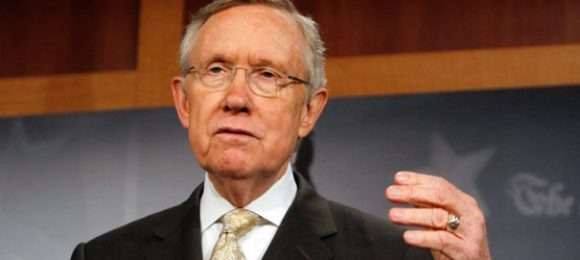 The US Senate vote on the Protect IP Act (PIPA) set to go ahead on January 24 2012 has been postponed, Senate Majority Leader Harry Reid has confirmed. "In light of recent events, I have decided to postpone Tuesday's vote on the PROTECT IP Act" Senator Reid tweeted, while TPM posted a full memo distributed by his office that details the decision. While PIPA – along with the Stop Online Piracy Act - was the cause of widespread online protest earlier this week, this postponement doesn't, however, mean the act is dead.
Instead, Senator Reid suggests that Chairman Leahy return to the drawing board and redraft the proposed act, and that "there is no reason that the legitimate issues raised by many about this bill cannot be resolved." A balance is needed, it's claimed, between protecting American IP and "maintaining openness and innovation on the internet", something that echoes comments by the Obama Administration's team of tech and IP geeks.
When, exactly, a revised act could be resubmitted to the Senate is unclear. However, with the FBI moving on Megaupload in the past day, and Anonymous retaliating with a huge DDoS against the Department of Justice and various media organizations, it's clear this issue isn't going away anytime soon.
Everything you need to know on SOPA and PIPA in our SlashGear 101 Guide.
Full Statement:
"There is no reason that the legitimate issues raised by many about this bill cannot be resolved. Counterfeiting and piracy cost the American economy billions of dollars and thousands of jobs each year, with the movie industry alone supporting over 2.2 million jobs. We must take action to stop these illegal practices. We live in a country where people rightfully expect to be fairly compensated for a day's work, whether that person is a miner in the high desert of Nevada, an independent band in New York City, or a union worker on the back lots of a California movie studio.

I admire the work that Chairman Leahy has put into this bill. I encourage him to continue engaging with all stakeholders to forge a balance between protecting Americans' intellectual property, and maintaining openness and innovation on the internet. We made good progress through the discussions we've held in recent days, and I am optimistic that we can reach a compromise in the coming weeks" Senator Harry Reid