Prosumer HD Camcorder Is Another Great Canon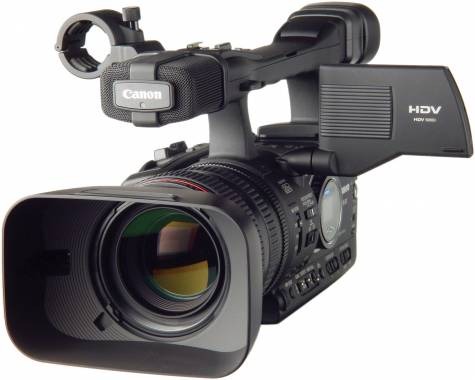 So you've spent all the kids inheritance on that once-in-a-lifetime trip around the world, and you really want to rub the little buggers' noses in it.  A standard consumer camcorder, even one claiming to record in HD, just won't cut it, Daddio; you want to set your sights a bit higher and check out Canon's range of prosumer shooters.  Still, if the XL H1's sub (but only just) $10k price-tag makes you sweat so much your toupee slips off, then how about the XH A1 – a relative snip at $4,000.  With 800+ TVl/ph resolution captured by the same 1/3-inch sensors that its big brother uses, simultaneous HD and SD output and a 20x optical zoom, it's a heavyweight performer at a bantam price.
DV.com took the XH A1 in hand and shot off a few reels, finding it to be a strong model with straightforward and easy to locate controls and capable of producing clean pictures with multiple noise-reduction and colour tweak options.  Customisation was also high on the agenda.  The drawbacks?  It's a fixed-lens model and if you want HD-SDI output with embedded audio and timecode it'll cost you a massive $3,000 more.  Still, they're happy to recommend it, awarding the XH A1 4.5/5.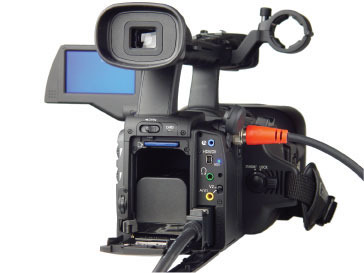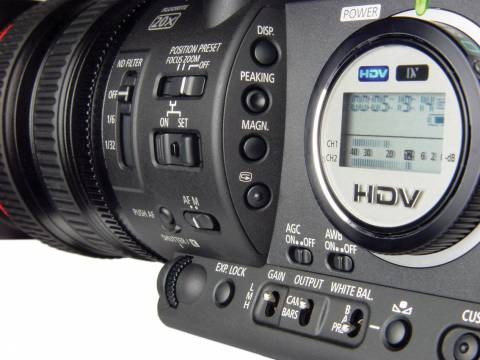 Canon XL A1 Review [DV.com]