Proporta Crystal Case polycarbonate shell for ASUS Eee

Proporta have developed one of their Crystal Cases especially for the ASUS Eee PC.  Recognising that users will be looking to throw their ultraportables into rucksacks and bags, the shatterproof and shock-absorbent shell has cut-outs for all ports and fan vents.  In fact it's made from the same type of polycarbonate plastic they use for protective eyewear.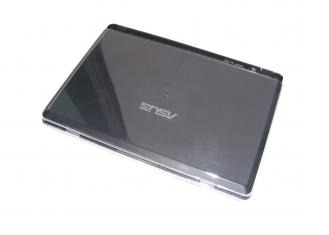 The Crystal Case has what Proporta describe as a "secure closure catch" and a 360-degree double hinge allowing the notebook to be opened at any angle.  They also cover it with a lifetime warranty.  Since it's plastic and completely clear, the case won't interfere with any GPS receiver you may be using.
Best of all is the price.  Proporta are asking £19.95 ($39), which seems pretty reasonable to me.  Of course, if you listen to analysts then you'd think the Eee was disposable anyway, but I think most people would rather have some degree of extra protection!