Prometheus 2 production kicks off this fall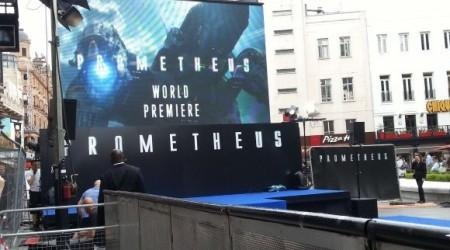 If you liked the original sci-fi film Prometheus, we have some news about the sequel that you might like. Word has surfaced that production on Prometheus 2 will begin this fall. The news surfaced when an unknown project from Ridley Scott was announced to be arriving on March 4, 2016.
At the time that announcement was made it was unclear if this might be a new version of Blade Runner or Prometheus 2. That has been cleared up with reports indicating that Prometheus 2 is the film that will be coming in 2016.
We mentioned last summer that word was circulating that writer Jack Paglen would be penning the script for the sequel. Paglen is the person who wrote the script Transcendence. The latest report indicates that another writer has been hired to rewrite the script.
The new writer is Michael Green, the guy who wrote Green Lantern. Green is also tipped to be the writer that Ridley Scott brought in last year to rewrite the script for the new Blade Runner flick. Prometheus 2 isn't the official title for the film. Sources are claiming that the new film will be much more in the vein of Alien than the original Prometheus. That is good news, while I liked Prometheus well enough it really didn't fit with the Alien franchise.
SOURCE: FirstShowing