Project Tango hits whitelist for consumers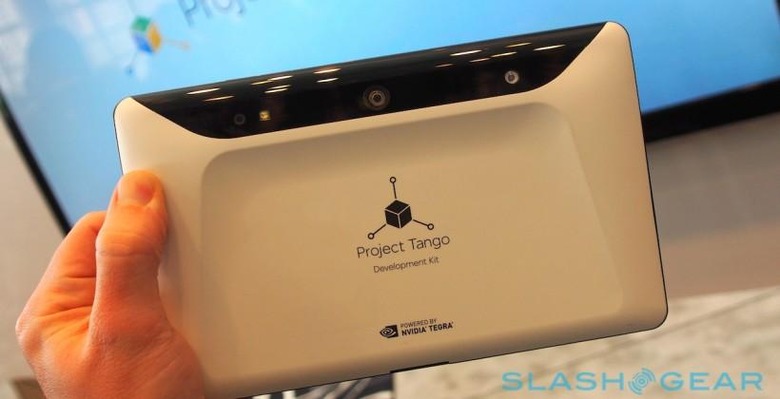 This week Google has begun opening the buy-gates for Project Tango, bringing in new availability for users around the world. While the device went up on Google Play early this November and began arriving for developers late this November, here in early December (already!) we're seeing the device being made available to those that've showed interest with Google – even if they aren't developers, that is to say.
We got our first look at this device earlier this year at Google I/O 2014 – back in June of this year. There it was being shown with a variety of projects – everything from mapping a room in 3D to using the device to create an augmented reality universe.
Below you'll see our first look at the tablet version of Tango – have a peek at our full hands-on as well. Also have a peek at our hands-on with the phone piece of this equation while you're at it.
The tablet is one of several devices to be revealed with NVIDIA's Tegra K1 processor at Google I/O 2014 earlier this year, here coming with the slightly larger version of the tech included in the Project Tango phone.

"The goal of project Tango is to give mobile devices a human-scale understanding of space and motion." – Google
Project Tango tablets are popping up as available to select prospective buyers this month for $1,024 USD in Black and White. There's only one size, with a 7-inch display and 128GB of internal storage, 4GB of RAM, and integrated depth sensing, motion tracking camera, and both Wi-Fi and NFC.
These tablets are being shown as "In Stock" for those users chosen as "Whitelisted", and shipments "leave warehouse in 1-2 business days."