Project Glass demonstrated by tech lead Max Braun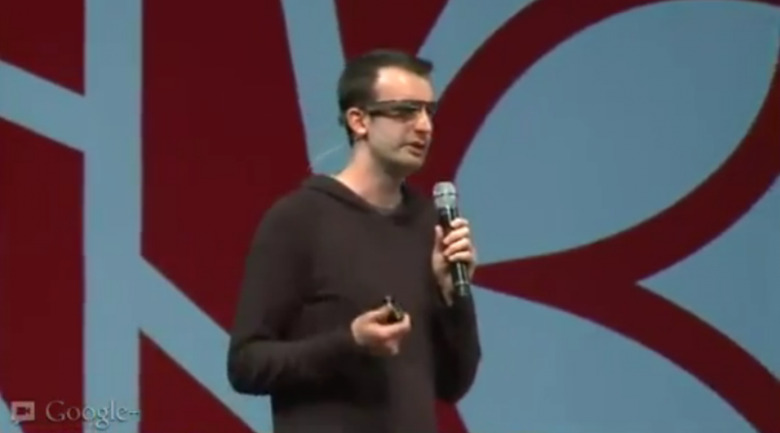 This week Google's newest pair of Goggles has been shown more than once, this time right up on stage during a conference for Google+. This demonstration is being done by the Project Glass Tech Lead Max Braun and shows off the photographic methods you'll be using when you get your own pair of Glass frames yourself in the distant future. As of yet, it appears that the photography portion of the glasses are the only feature available on the glasses as it's been the only feature shown off by anyone anywhere.
What you'll see demonstrated is how the Project Glass prototype you've seen several places already will be working to allow you to take photos from your face without touch. In the past we've seen users of Project Glass tapping the side of their head to make the glasses take a snap, turning their head to move the photo to a share folder of some kind, and sharing with another tap. Here that's all gone away for an impressive – it just works – sort of situation.
Have a peek at the video courtesy of the Google+ Photographer's conference and be sure to let us know what you think of the progress of the project thus far. Head to the timeline below to get additional insight as to how far the project has come since it was first introduced and follow along with SlashGear for all Project Glass updates in the future as well!