Two new Project Fi phones have gone up for preorder, with a pair of Android handsets from LG's latest line-up joining Google's carrier. The LG G7 ThinQ and LG V35 ThinQ have both been added to Google's roster of "Fi-friendly phones," offering an alternative to the Pixel 2 XL.
They're among the most powerful devices that Project Fi is offering, in fact, not to mention the most expensive. Currently, Google offers the Pixel 2 and Pixel 2 XL, priced from $649, along with the $199 Moto G6 and the $249 Moto X4 Android One.
In contrast, the Project Fi LG G7 ThinQ is $749. The Project Fi LG V35 ThinQ is even more expensive, from $899. There is, though, a $100 discount if you preorder them today.
Alternatively, Google has some payment plans if you'd rather spread the cost of your new toy out. For the G7 ThinQ, that means $31.21 per month over the course of two years. The V35 ThinQ, meanwhile, is $37.46 per month over the same length of time.
Your money gets you a fairly similar handset, regardless of which LG you go for. The G7 ThinQ has thinner bezels and, as a result, the notched screen design that has proved to be surprisingly controversial among smartphone buyers. Its 6.1-inch panel is topped by an 8-megapixel camera; there are dual 16-megapixel cameras on the rear. Project Fi is offering the 64 GB version of the phone, but there's a microSD slot to augment that.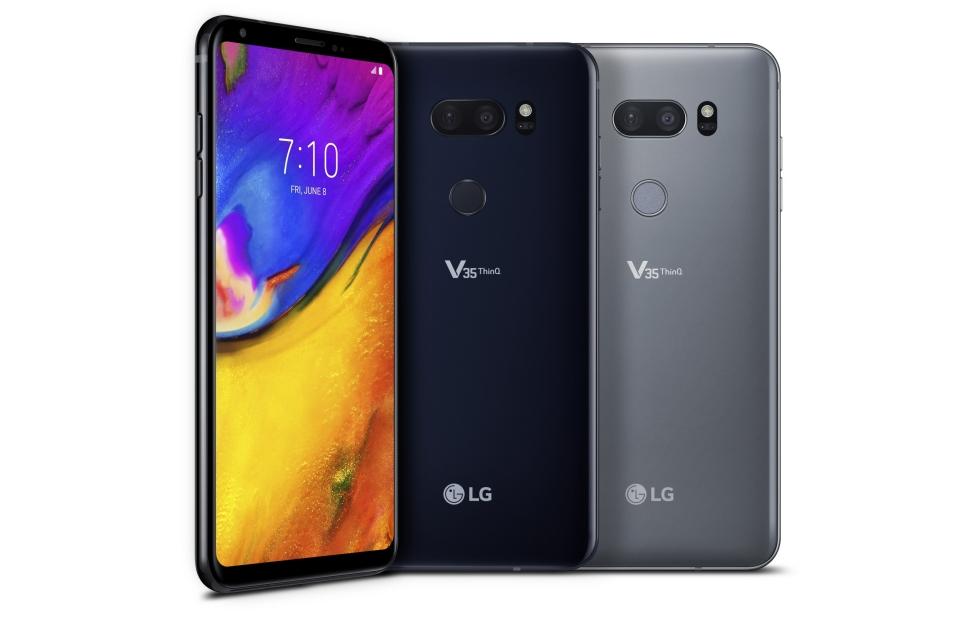 As for the V35 ThinQ, that has a more traditionally-shaped display, and is slightly smaller as a result: 6.0-inches. It, too, has an 8-megapixel front camera and dual 16-megapixel cameras on the back, plus 64 GB of internal capacity and a microSD card slot. The battery is slightly larger than that of the G7 ThinQ, though, at 3,300 mAh rather than 3,000 mAh.
Project Fi's appeal, as always, is its highly flexible plan options. That includes getting refunds for unused data you might have paid for in a month, the ability to get extra SIM cards relatively affordably, and international data at the same rates as in the US. There are also no early termination fees, but it's worth noting that even if you give up your service, you'll still need to finish paying for the phone if you opted for a payment plan.