Project Ara gets serious: Dev challenge, 50x speed 3D printer, more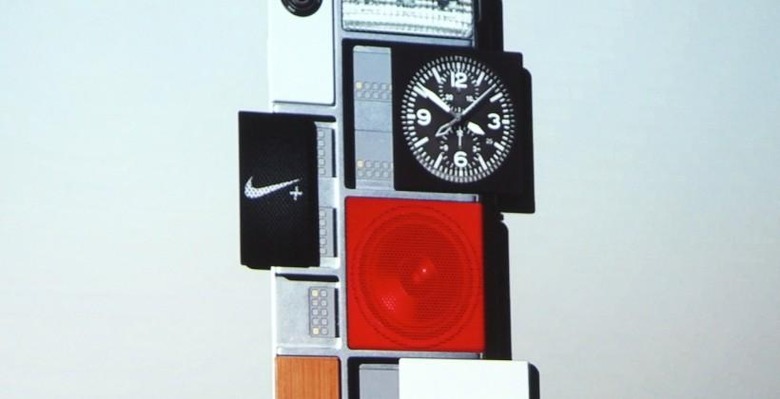 Google is kicking off a
module developer challenge, offering a $100k bounty for atypical smartphone possibilities while it itself works on a new, super-speed 3D printer to create customized production modules. The challenge, announced at
today, asks developers to come up with a working module for a future Project Ara phone that does something not possible with a current smartphone, and sees Google itself throw out some ideas for what the flexible handset might one day do..
The winner – or winning team – will get $100k assuming their project is operational when it's submitted. Two runners-up will get priority access to the next Ara developer event due to take place this fall.
Of course, a phone that can be pieced together from different chunks of hardware requires more than just imagination. Google is working with 3D Systems on a continuous, high-speed 3D printing production platform and fulfillment system that will allow custom modules to be produced more simply.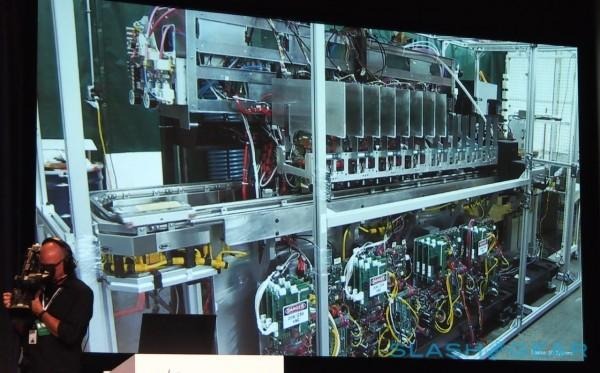 In fact, Google says that its new printer is around 50x faster than traditional 3D printers. It's still capable of producing full-color objects at 600dpi accuracy, however.
Google is also looking at how best to offer module manufacturers the most space for their own choice of components. The current "Spiral 1" platform modules free up around 30- to 35-percent of the PCB area for manufacturers; using a new Unipro chip system, however, Google expects to eventually be able to offer 70- to 75-percent with a new "Spiral 2" platform.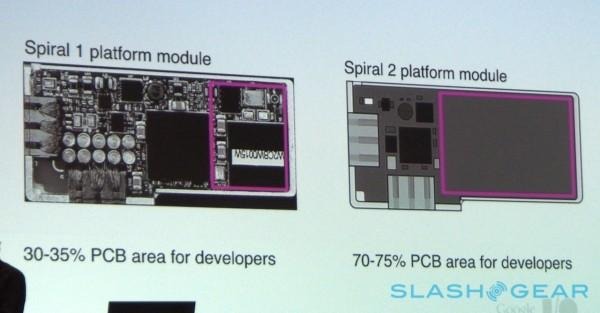 There's also battery research underway, which Google says could lead to battery packs that run for up to three times longer than existing versions, though with shorter overall life-cycles. On the software side, Google plans to release a prototype version of Android that adds modular support this fall.
The potential for Ara as Google sees it is vast. The company showed off a few concept modules, ranging from Nike+ motion trackers through to special cameras like night-vision, Sonos-branded speakers, car remote controls, and more. The vision is that owners will swap modules with their friends and family, exchanging functionality as it's needed rather than paying for expensive abilities that are only rarely used.
Whether that will actually pan out, or indeed how much it will all cost, remains to be seen, but even at this early stage it's a tremendously exciting project. The first commercial models are tipped to land
, with developer kits this fall.