PRODUCT RED iPhone 7 up close (and available)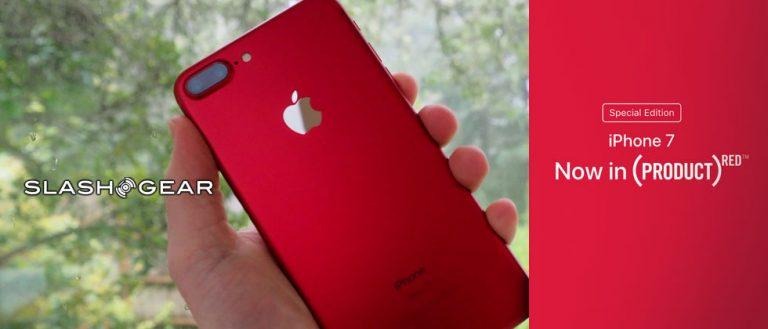 A Special Edition of the iPhone 7 and iPhone 7 Plus have been made available by Apple in collaboration with PRODUCT RED. Today we've got the iPhone 7 Plus PRODUCT (RED) Special Edition in-hand to see it up close and personal. This device is identical to any other iPhone 7 Plus, save the exterior backside, buttons, and SIM tray. That, and a portion of the proceeds will go to PRODUCT RED, of course.
In addition to the main metal body of the iPhone coming in a brand-spot-on red tone, the antenna plastic is red as well. As are the buttons, and the mute switch. The SIM card tray is also the same lovely red tone as the rest of the iPhone 7 Plus' body. This is an exercise in quality control, to be sure – even more than usual, that is to say.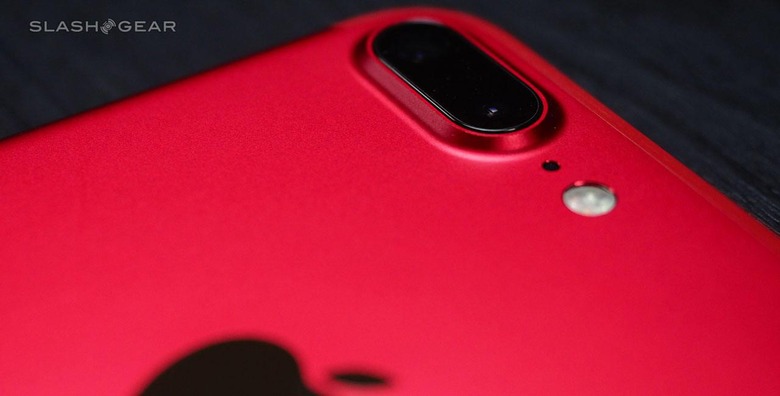 The back of the iPhone 7 Plus (and the non-plus, for that matter) in PRODUCT RED Special Edition tones has a mirror Apple logo. This is similar to other iPhone 7 Plus units in the series while the rest of the back is, as mentioned, quite red. It should be plainly obvious that this tone will go over well during the holiday season later this year – unless, of course, this special edition is replaced by another special edition (of another smartphone set) by then.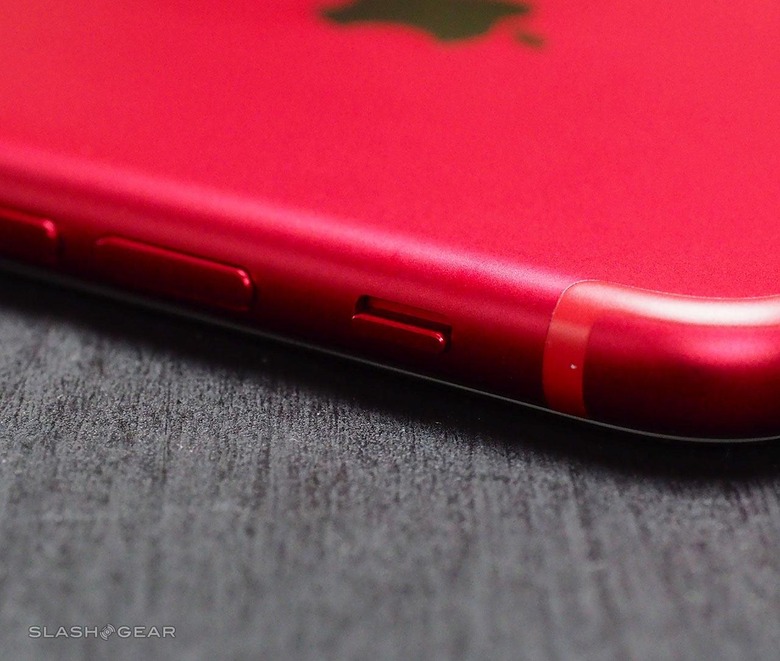 The official statement from Apple on the proceeds reads as such: "A portion of the proceeds from every (PRODUCT)RED purchase will go to the Global Fund to fight AIDS in Africa." Two versions of the iPhone 7 Plus are available for the PRODUCT RED Special Edition. One is the 128GB internal storage capacity version, the other has 256GB of internal storage.
The smaller of the two iPhone 7 Plus PRODUCT RED Special Edition devices will cost around $869 delivered sim-free and off contract. The larger of the two will cost $969 USD. These are the same prices that the same internal storage capacity models cost with any other color available from Apple for the iPhone 7 Plus. The same is true of the iPhone 7 (not plus) in PRODUCT RED – that'll cost $749 or $849 for 128GB or 256GB internal storage.
Above you'll see a gallery of photos captured today by SlashGear showing the iPhone 7 Plus PRODUCT RED Special Edition device described above. This device will be in stores immediately if not relatively soon. Have a peek at our first Special Edition PRODUCT RED iPhone 7 report to learn more about what Apple has to say about this device.