Privacy groups threaten legal action over Facebook, WhatsApp data sharing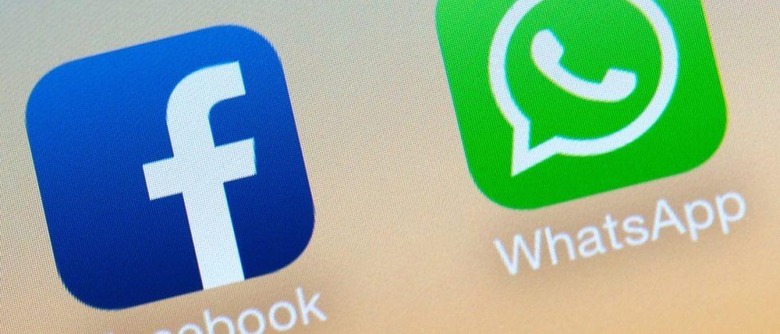 While Facebook's purchase of WhatsApp in 2014 was met with concerns over individuals' privacy, the social network has done a good job since then of leaving the messaging as is and keeping it independent. That all changed last week when WhatsApp's new terms-of-service stated that user data would now be shared with Facebook. Unsurprisingly, this has caused outrage, and now a number of privacy advocates and watchdogs are filing complaints.
WhatsApp's about-face on giving information to Facebook is a big deal. Among the data that will be shared are users' phone numbers, profile info, online status, and status message, all for targeting ads and marketing purposes.
Among the groups filing complaints include the US's Electronic Privacy Information Center (EPIC), and the UK privacy watchdog Information Commissioner's Office (ICO). EPIC states that the change in policy violates a Federal Trade Commission consent order, while ICO has concerns about the companies following local data protection laws.
While the UK regulator is still conducting its investigation into the matter, EPIC is filing a complaint that the FTC's act prohibiting "unfair or deceptive trade practices" has been violated by Facebook and WhatsApp. The basis for their argument is that the companies lied when promising in 2014 that WhatsApp's privacy policy wouldn't change and that it would never sell personally identifiable information — including phone numbers, names, and profile data.
WhatsApp has stated that the need to share some data with Facebook comes from wanting to test new features, including fraud notifications from banks, flight delays from airlines, and improving the friend finder tool. The company adds that all messages will continue to be encrypted, and therefore unreadable by either Facebook or WhatsApp.
Fortunately for users, they still have a 30-day period to opt-out of the data sharing from when the new terms-of-service pop-up appears within WhatsApp. EPIC says this still doesn't adhere to the FTC consent order, as companies are required to get opt-in consent first.