Prisma offline mode puts filters on your disconnected iPhone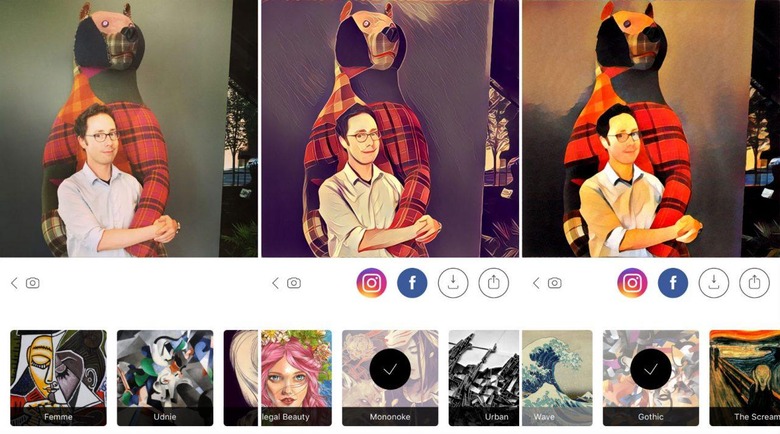 Hit photo editing app Prisma has gained offline support, addressing one of the most common criticisms about the tool that uses artificial intelligence to manipulate images with artistic styles. Launched back in June, initially only on iOS but subsequently for Android users too, Prisma takes advantage of a neural network to analyze photos and then apply different filters to them, spanning a range from Pop Art through to classical watercolors and oil paintings.
Unfortunately, that deep learning and AI required server-side processing in order to be applied, and often Prisma's developers just couldn't keep up. Images would either be slow to convert or stall entirely during the process.
Now Prisma Labs is changing that, with the addition of offline filter processing for select effects. "The majority of Prisma styles will no longer need an internet connection," the company says of the update.
Of the 35 filter styles currently offered, sixteen can be used while offline. Processing time appears to be a little faster for the offline styles than when server-side crunching was involved – Prisma is talking about a sub-5s goal, though it'll depend on how recent your iPhone is – while those styles which can't be selected without an active data connection are greyed out in the carousel.
Currently, it's only present in the iOS version of the app, though presumably the Android app will follow on in due course.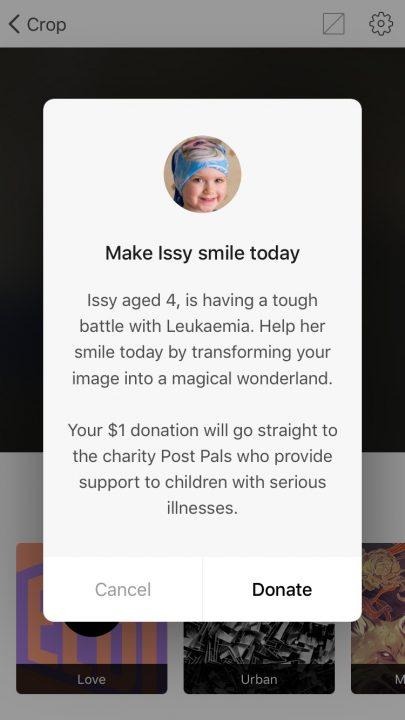 Meanwhile, the new version of the app also adds some monetization, though not in the way you might expect. "Philanthropic" styles have been introduced, which involve donating $1 to an Elbi charity.
Tap the "Love" style and a pop-up introduces one of the charities, along with an example of a person that the organization has helped.
Users can choose to donate directly from within the app, though there's no obligation to actually use the filter itself.
In the wings, meanwhile, is a version of Prisma which will be able to apply its styles and filters to video clips rather than just stills. That, the developers said last month, will be coming "soon", while a virtual reality version is also expected at some point.
Prisma is a free download for iOS and Android.