President Obama nabs first verified Quora profile: Q&A is taking place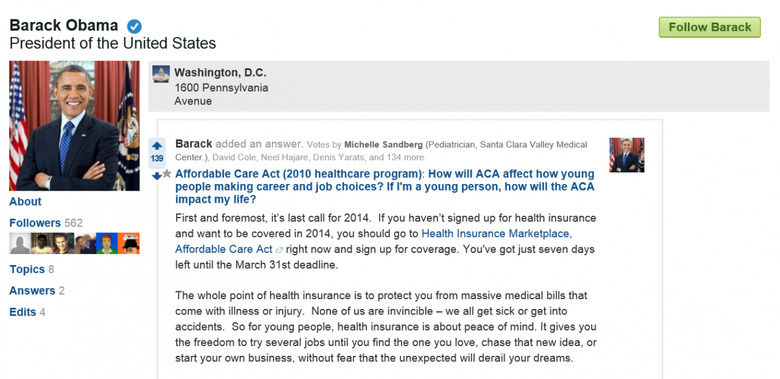 Today Quora launched verified profiles, allowing well-known individuals to verify that they are the face behind the digital profile. The first person to get a verified profile on the website was President Obama, who is now holding a Q&A session about the Affordable Care Act, which is currently underway.
A total of two questions will initially be answered on the healthcare act, detailing some additional information on his administration's efforts. Anyone can check it out, with the move serving as the latest among many President Obama has taken to engage the public on the digital level.
Recently, Obama took part in "Between 2 Ferns" with Zach Galifinakis, his administration held a "We the Geeks" Hangout, and, of course, there was the infamous Reddit session back in 2012.
Though President Obama was the first to get a verified Quora account, other well-known individuals have also jumped aboard, some of whom are answering questions. Among the first batch is Ashton Kutcher, Alfonso Cuaron, Facebook's Sheryl Sandberg, Senator Cory Booker, Netflix's Reed Hastings, and more.
SOURCE: TechCrunch