Barack Obama answers all questions on Reddit, crashes site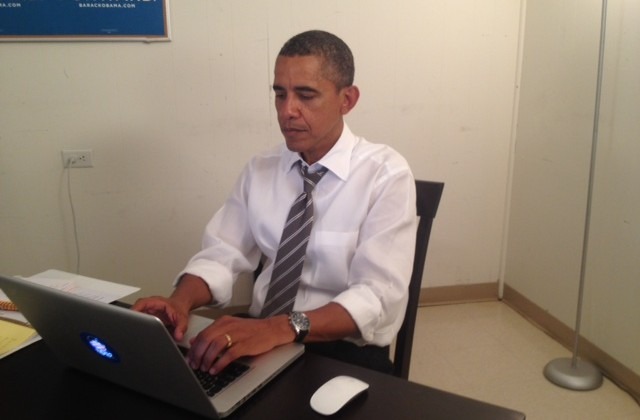 Reddit has crashed today under the immense weight of visitors attempting to ask questions of the President of the United States Barack Obama. The format today's question and answer session is taking is AMA – this standing for
People of all kinds, be they celebrities, leaders, or just interesting people in interesting situations are often asked to take part in said sessions on the site, this often leading to in-depth personal reactions and rather interesting connections between internet users who might never have otherwise connected.
This situation has the Commander in Chief speaking with users of all types in simple text format in a setup not unlike a vertical forum. This session began at 4:30 PM ET today and will go as long as the President sees fit. While the format of this session and the location of the talk do allow you to be somewhat anonymous, we do encourage you to remain respectful and stay within the bounds of questions you'd think appropriate to ask President Obama in person.
UPDATE: Reddit is now back up and in business.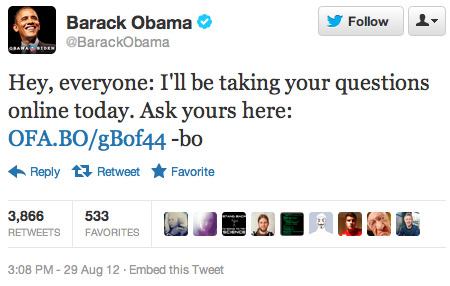 Obama posted a "verification photo" as well as a verification Twitter update that made it clear that the situation was indeed legit. These bits of information also show that the President is in campaign mode as shown by the posters behind his desk – he's also got an Apple wireless mouse and a MacBook Pro, if you'd like to know. Have a peek at the session now and be sure to report back if he's got anything monumental to say.
Should Obama speak up about anything gadget or technology related, we'll be sure to report it here as well – stay tuned! Also check out the timeline below to see the 2012 Presidential Election campaign trail unfold – there's some strange things going on in the tech side of the universe, that's for sure.