PRADA Phone by LG 3.0 priced and dated for unlocked launch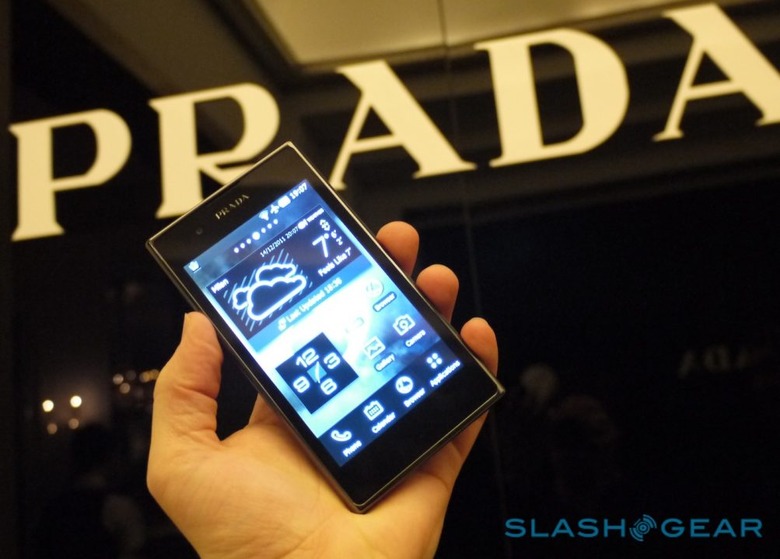 The PRADA Phone by LG 3.0 will hit UK shelves in early February, retailers have confirmed, with the unlocked Android 2.3 smartphone priced at £429.99 ($666) including tax. Supplies are expected sometime within the week commencing February 6, according to Clove, just ahead of MWC 2012. Fashionistas tempted by the Italian-branded blower will get a 4.3-inch WVGA Nova Plus display and 8-megapixel camera.
There's also a dual-core TI OMAP4430 1GHz processor, 8GB of internal storage and a microSDHC memory card slot, along with HSPA, WiFi, Bluetooth 3.0 and a microUSB port supporting MHL-HDMI output. NFC is present for those impromptu file transfers, and the UI has been reskinned in a suitably pared-down monochrome fashion.
Back when we played with the PRADA Phone by LG 3.0, we found the display to be bright (if lower resolution than we'd liked to have seen) and the phone snappy in operation. We also had no problems transferring files over from our ICS-running Galaxy Nexus, as in the above video, though LG is likely to upgrade the PRADA Phone to Android 4.0 anyway.
LG is yet to confirm official RRP and availability, and it's unclear if the PRADA Phone will be offered as a carrier-exclusive sometime ahead of unlocked sales starting.