PRADA Phone by LG 3.0 hands-on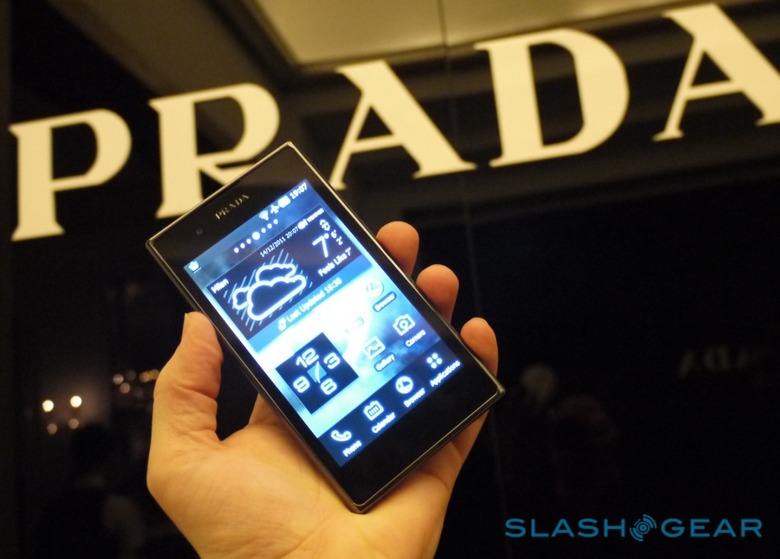 The PRADA Phone by LG 3.0 is official, so we slipped into the softest of our silk evening jackets and grabbed some hands-on playtime with the 4.3-inch Android smartphone. The third in LG's series of PRADA collaborations, it marks a switch to a smartphone OS – in this case Android 2.3 Gingerbread, with an Ice Cream Sandwich upgrade promised for early in the new year – and an all-round more impressive set of specifications. Read on for our first impressions.
A tall, slimline monoblock handset, the PRADA Phone is fronted by a 4.3-inch WVGA LG NOVA display – complete with 800 nits brightness, for better outdoor visibility – with touch-sensitive keys underneath and a 1.3-megapixel camera above. On the back there's an 8-megapixel camera with Full HD video support, surrounded by a leather-effect plastic cover. LG tells us that the choice of plastic over real leather was a conscious one, since genuine cow would wear too quickly. As it is, it feels reasonably grippy though not especially premium, and for our tastes – hardly catwalk-standard, it has to be said – we'd prefer some soft-touch rubber.
PRADA Phone by LG 3.0 hands-on:
Performance from the 1GHz dual-core TI OMAP4430 processor – paired with 1GB of RAM and 8GB of storage – is swift, with the custom PRADA theme whipping past neatly and apps loading with nary a delay. There's a comprehensive set of icons to choose from, even if you're using a third-party app, along with some exclusive widgets for time and weather. Pull down the notifications menu and there's a music control bar and power toggles.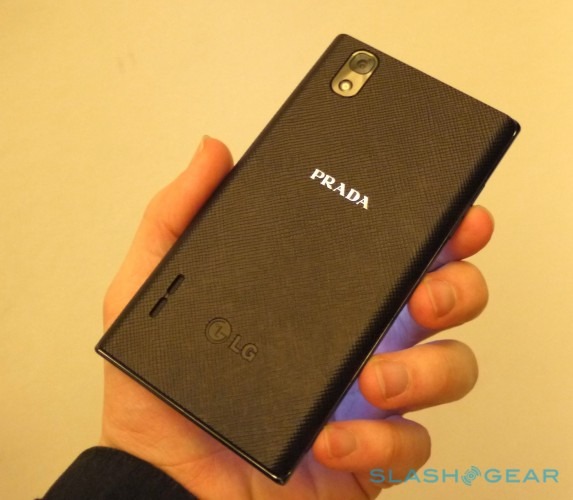 One of those toggles controls NFC, used on the PRADA Phone to swap data with other handsets as well as read NFC tags such as used in adverts. We rubbed the LG back-to-back with our Galaxy Nexus and, sure enough, Android Beam popped up and fired over the webpage URL we'd been looking at. In Gingerbread that data is stored as a new tag record in the NFC app.
LG and PRADA are particularly pushing the design and aesthetic of the phone and the software: ironically using Android means the OS will likely be ripped, reworked and released as a third-party ROM within hours of the South Korean launch before the year is out. The physical hardware has plenty of neat details, though, like the circular stereo speakers and illuminated power/lock button ring, which should at least set you apart when you whip the PRADA Phone out of your bag.