PQI Unveils World's Smallest USB 3.0 Flash Drive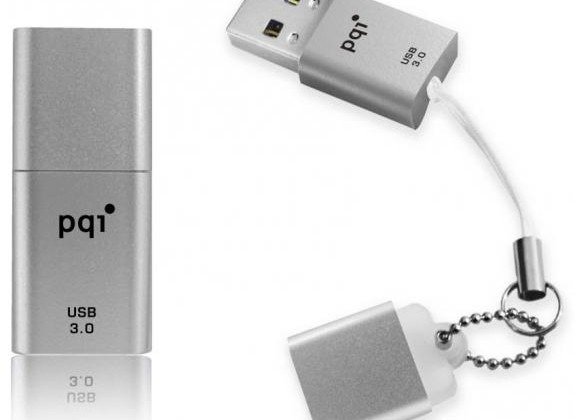 Flash drives are pretty small these days, but if they're still not quite small enough for you, then here's one that is just about as small as it can get. Taiwanese peripherals manufacturer PQI has just unveiled what it's claiming to be the world's smallest USB 3.0 flash drive. It measures roughly an inch long, half an inch wide, and a quarter of an inch thick.
The design of PQI's Intelligent Drive U819V follows Apple's aesthetic of sleek and simple with a slight curving trim. It comes in three different colors: a brushed aluminum model as well as a glossy piano white and black. There is an LED at the tip that flickers to indicate when data is being read.
Now if you're thinking the cap on that thing is bound to be lost, then worry not. PQI has thought about that and implemented a cap retention design involving a soft rubber contraption that attaches to the end of the disk, but can also be used to hang the device as a cellphone ornament.
Although only half as fast as the recent Apple exclusive Thunderbolt connector, this USB 3.0 is still 10 times faster than good old USB 2.0. The Intelligent Drive comes in capacities ranging from 4GB to 32GB.
[via PQI]