Powerbeats Pro Gets Some Bad Launch News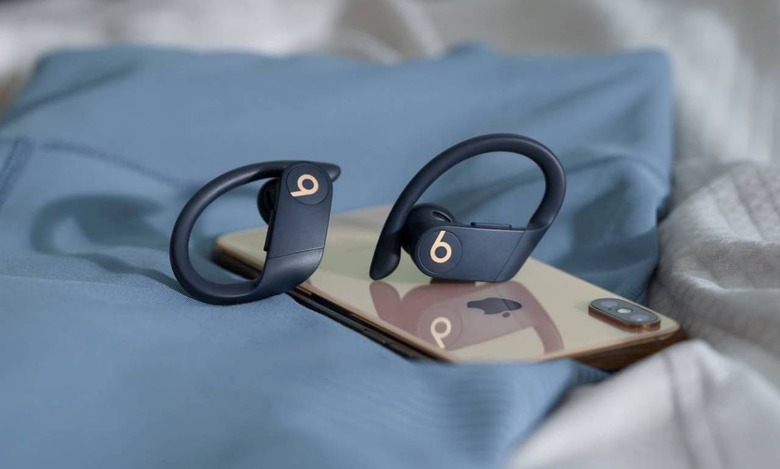 At the beginning of April, Apple and Beats officially revealed the Powerbeats Pro – a new set of wireless earbuds that had been rumored for quite some time in the lead up to that unveiling. Seemingly positioned as an alternative to AirPods 2, Apple and Beats announced that Powerbeats Pro would be available in four different colors: black, moss, ivory, and navy. We're learning today that only one of those colors will be available on launch day, with the rest coming down the pipeline later.
The Powerbeats Pro page on Beats' website has been updated to say that only the black variant will be available when these earbuds launch in May. The other three colors will be available later on this summer, but Beats doesn't give a specific timeline for release.
This update was first spotted by 9to5Mac, which points out that black will likely be the most popular color at launch, so there probably won't be too many people who hold out for one of three additional colors. It's unclear why Beats is delaying the other three, but it might have something to do with snags in production that would otherwise threaten that May release of all models.
We still don't have a precise release date for Powerbeats Pro, but they've already been detailed quite extensively. Those who were hoping for better sound quality out of AirPods 2 will find it in Powerbeats Pro, along with Siri support and a redesign that actually managed to shrink their size despite the other upgrades. Just like AirPods 2, Powerbeats Pro come with their own charging case as well.
While they appear to bring more to the table than AirPods 2 do, they're also a fair bit more expensive. AirPods 2 cost $199 when purchased with Apple's charging case, but Powerbeats Pro clock in at $249.95. We'll keep an ear to the ground for more details about Powerbeats Pro – including news of an actual release date – so stay tuned.