Portal 2 takes your holiday shopping to a new dimension this season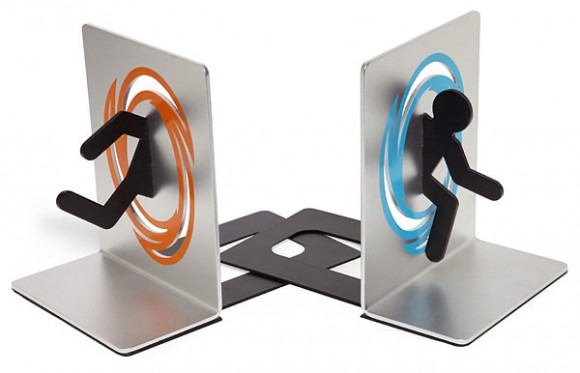 There's a game out there called Portal 2, and in that game it's the physics of the environment you're in that dictate how you play the game – this holiday season, it is you who will be dictating the happiness of your closest associate with a whole heaping couple of handfuls of Portal 2 oddball gifts, each of them announced just this week for sale online. Though there are many places you could get these gifts if you have some sixth sense for seeking them out, each has been offered by ThinkGeek in one handy category starting today, and a Portal shopping you shall go! Even if you've only played the game once, even if you've only ever played the first game in the series and not the second, you will not be able to resist – that's how awesome these little trinkets are.
Not that I'm pressuring you to buy these bits, each and every one of them, not by a long shot! If you wanted to pick them up and send them to your humble narrator, well, that's a different situation entirely. What we've got here is a set of THIRTY SEVEN different products, each of them based on the Portal series OR Portal 2 specifically. First you've got the bookends you see above this paragraph. The describe the Portal series perfectly in one simple gesture – go in one hole and come out the other. Of course knowing modern geeks and nerds, there's a very big possibility that you might not have any books to speak of, so of course these can be used to keep your Xbox 360 games stacked up just like you like them.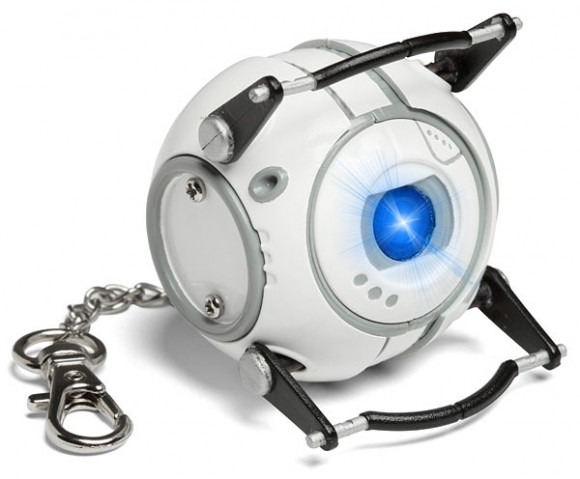 Then there's Portal Cookie Cutters – made so that you can hit the button whenever you like, and better yet with your tongue than your foot, blasting your way through levels of deliciousness as you create additional cookies also in the shape of the plain man silhouette. Of course then there's the all-powerful plushy in the shape of a Turret complete with sound features – terror for the baby! And if that's not scary enough for you, you can grab a full-sized portrait of Cave Johnson, talking to you and everything from any wall you like!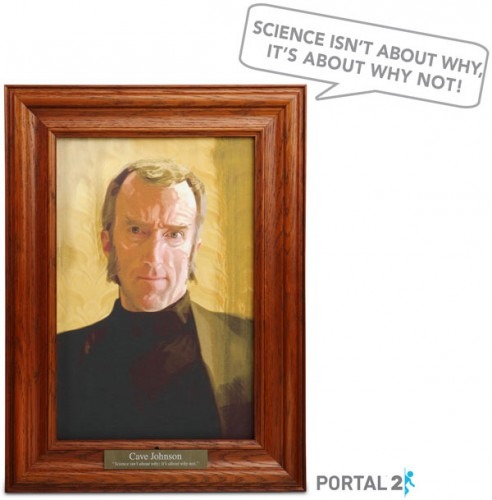 There's a Wheatley LED flashlight as well as another turret in LED flashlight form, this time also with some fun sounds go go along with it. Portal 2 coasters, Black Mesa mugs, and yes of course, an Aperture Laboratories Shower Curtain. Grab it now instantly. Any nerd would approve.