Porsche's new 911 Carrera packs a turbo engine and more speed than ever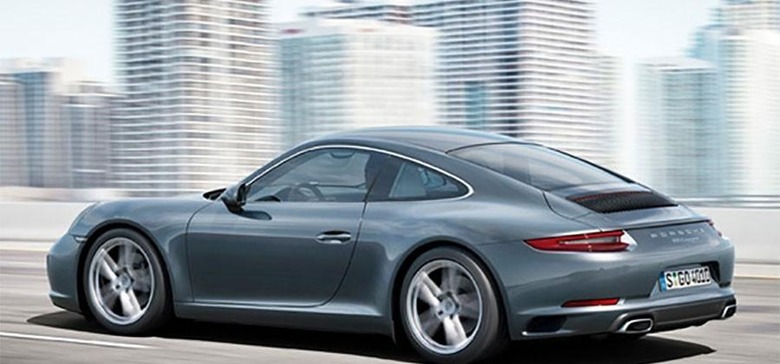 We have known for a while now that the next generation 911 would be fitted with a turbo engine in all forms. The new 911 Carrera has been unveiled packing its turbo engine and Porsche says that it is the best performing 911 Carrera made so far. Porsche says that the new car is the fastest 911 Carrera ever and has abundant torque for passing power.
The new car was ten seconds faster than the old on the North Loop of the Nurburgring with a time of 7 minutes and 30 seconds. The new Carrera S has the option of rear-axle steering for the first time ever. The new turbo engines are the biggest change, but the outside of the car has been refined as well.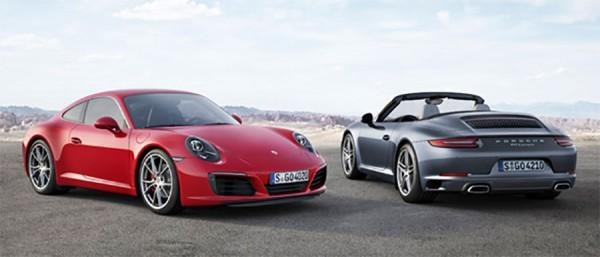 The changes are subtle as they always are with Porsche and the 911. The new Carrera gets new headlights with four point daytime running lights and integrated door handle recesses. The rear deck lid is redesigned with vertical louvers and the car has new rear light.
The Porsche Communications Management System is now standard with multi-touch displays. The engine is a 3.0L twin-turbo making 370hp in standard form, the Carrera S makes 420hp. The Carrera Coupe with the PDK and Sport Chrono package can reach 60mph in 4 seconds; the Carrera S with PDK can do the same run in 3.7 seconds. All versions come with a 7-speed manual as standard. Pricing starts at $89,400 for the Carrera, Carrera S starts at $103,400. The Carrera Cabriolet starts at $101,700 and the Carrera S Cabriolet starts at $115,700.
SOURCE: Porsche