Porsche opens Experience Center and HQ in Atlanta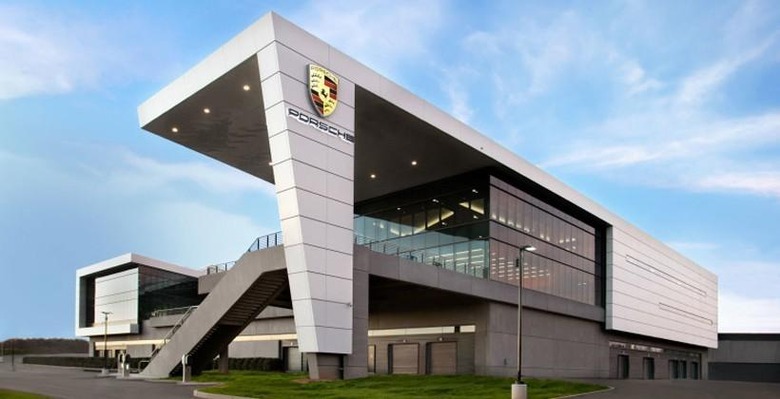 Porsche has announced the opening of its new Experience Center and HQ in Atlanta, Georgia. The new building represents the largest investment by Porsche outside of Germany and cost the sports car maker $100 million. The Experience Center is located at Hartsfield-Jackson Atlanta International Airport and is located in the northeast corner of the airport. The site sits on 27 acres of land and has its own racetrack.
The track is a 1.6-mile Driver Development Track and has six different sections. One of those sections is an off-road course. If driving in the dirt or on the track isn't your thing, the facility has lots more to offer visitors and fans of Porsche. A museum has classic Porsche cars on display and a number of art pieces inspired by Porsche cars.
If you get hungry while checking out all things Porsche, you can drop into the restaurant at the Experience Center called Restaurant 356 (see what they did there). Porsche is expecting 30,000 visitors per year.
If you are wondering why Porsche chose Atlanta, Porsche Cars North America has been headquartered in Atlanta since 1998. The new building puts many divisions under the same roof for the first time with financial services and consulting housed in the building. Porsche has said that it plans other experience centers in LA, Le Mans, and Shanghai. There are plans for locations in Moscow and Istanbul as well.
SOURCE: Autoblog