Porsche Mission E family could include a 2-door and a convertible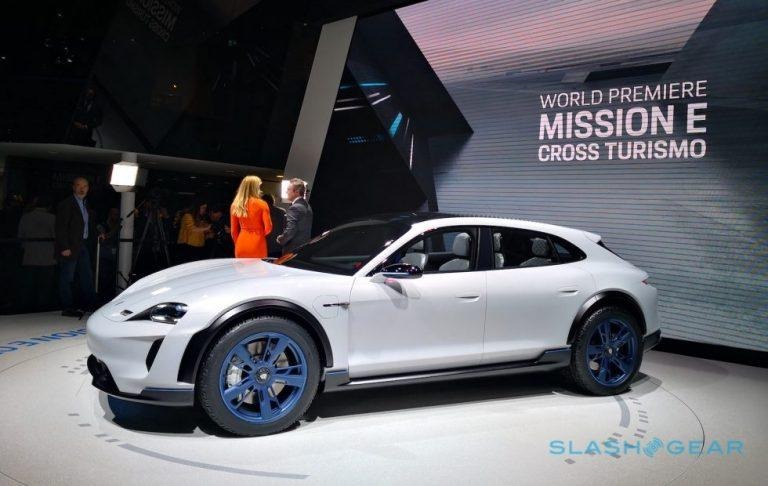 Porsche has been busy showing off what it sees for future electric car models and what it has in mind is very cool. The first of the EVs that Porsche unveiled was the Mission E, a sporty Tesla rival. Porsche later stepped up and showed off a taller and more rugged version of the Mission E called the Mission E Cross Turismo. New rumors are going around that Porsche is eyeing a 2-door Mission E and a convertible version of the electric vehicle.
According to the rumor, rear-wheel drive is likely for both of those Mission E variants. While the Mission E Cross Turismo has higher ground clearance and a more SUV styling than the normal Mission E, Porsche has stated that the platform the vehicle is made on won't support high-floor vehicles. This means no true SUV on this platform.
All the vehicles in the Mission E family currently use permanent-magnet motors that have been developed with the cooperation of partner companies. These motors are completely different from what are being used in Audi cars, like the e-tron. The permanent-magnet motors have heat and power advantages over other types of electric motors.
Those permanent-magnet motors will allow Mission E vehicles to repeat acceleration times and sustain a constant top speed. However, some Mission E models might use different types of motors and ditch the all-wheel drive that the two current cars use.
There is a downside to rear-wheel drive in electric cars, the biggest being less energy recaptured via regenerative braking. Rear-wheel drive alone would probably hurt acceleration as well. The biggest upside would probably be reduced cost.
SOURCE: Car and Driver