Porsche Mission E Cross Turismo EV Production Gets Go-Ahead
Porsche's Taycan all-electric sedan is getting a striking sibling at dealerships, with the automaker reportedly putting a Cross Turismo version into production too. The German car company previewed those intentions back in March, when it took the wraps off the Porsche Mission E Cross Turismo.
That was a wagon-esque crossover version of the existing Mission E, the sedan concept which went on to rebranded as the production Porsche Taycan. Debuting at the Geneva Motor Show 2018, the Cross Turismo settled in somewhere between the original Mission E and the Macan SUV, with all-wheel drive and the same 800 volt electric architecture as the earlier EV concept.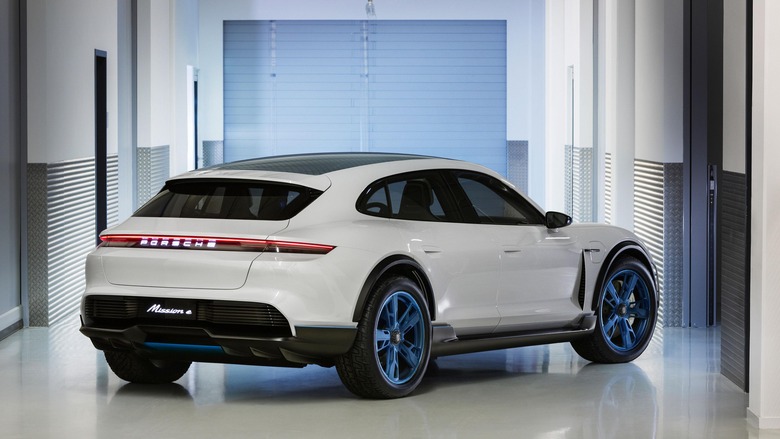 However, Porsche also added wireless charging support to the concept, allowing it to top up its batteries by parking atop a special pad. 20-inch wheels sit underneath bulked-up wheel arches, emphasizing the rugged intent of the concept, while the 600+ horsepower drivetrain was tipped for 0-62 mph in under 3.5 seconds. Inside, there was sculptural seating for four and a whole host of touchscreens.
At the time, Porsche bucked the usual concept trend and instead said that it thought it very likely that the Mission E Cross Turismo would be headed for production. Indeed, it teased, that could happen sooner than expected. The Taycan is expected to go on sale in 2019.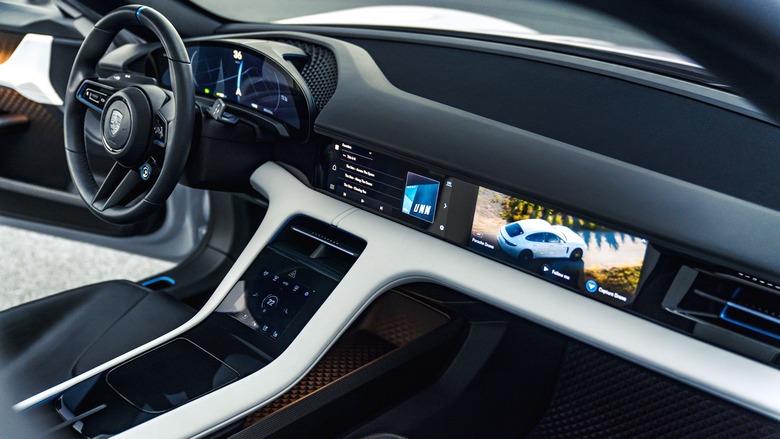 Now, it looks like that teasing is adding up to a new EV in relatively short order. The Mission E Cross Turismo has, indeed, been given the green light, according to Top Gear, and could even get its big reveal by the end of next year. Sales, though, seem unlikely to begin until 2020 at the earliest.
It will probably be worth waiting for, mind. The underpinnings of the Taycan are likely to be shared with the Cross Turismo variant, so expect something in the region of 592 horsepower, permanent all-wheel drive, and over 300 miles of all-electric range. Porsche's 800 volt charging system could mean an 80-percent charge to the battery in a mere 15 minutes, assuming you have access to a powerful enough charger.
As for what the EV might end up being called, that Porsche is playing close to its chest for now. The Porsche Taycan Cross Turismo wouldn't be too far-fetched a guess, however; the automaker has already said that it expects multiple variants of the first electric car. That also includes extra power, with high-end, super-fast iterations also teased.
The big battle, though, will be at the more affordable end of the scale. Despite suspicions that Porsche would market the Taycan as a high-end option atop its range, recent reports have suggested it will actually be laser-focused on besting the Tesla Model S when it comes to price.