Holographic car windshields that overlay augmented reality graphics atop the real world could be closer than you think, with Porsche, Hyundai, and others tapping a smart glass startup developing the transparent tech. WayRay has been working on holographic augmented reality head-up display technologies since 2012, developing a compact hologram projector that could change what you see through your car's windows.
It's enough to get the attention of Porsche, Hyundai, Alibaba Group, JVCKENWOOD, China Merchants Capital, and an assortment of other funds, which have collectively pumped $80m in Round C financing into the Swiss firm. It brings WayRay's total fundraising to more than $100m, despite not having begun full production.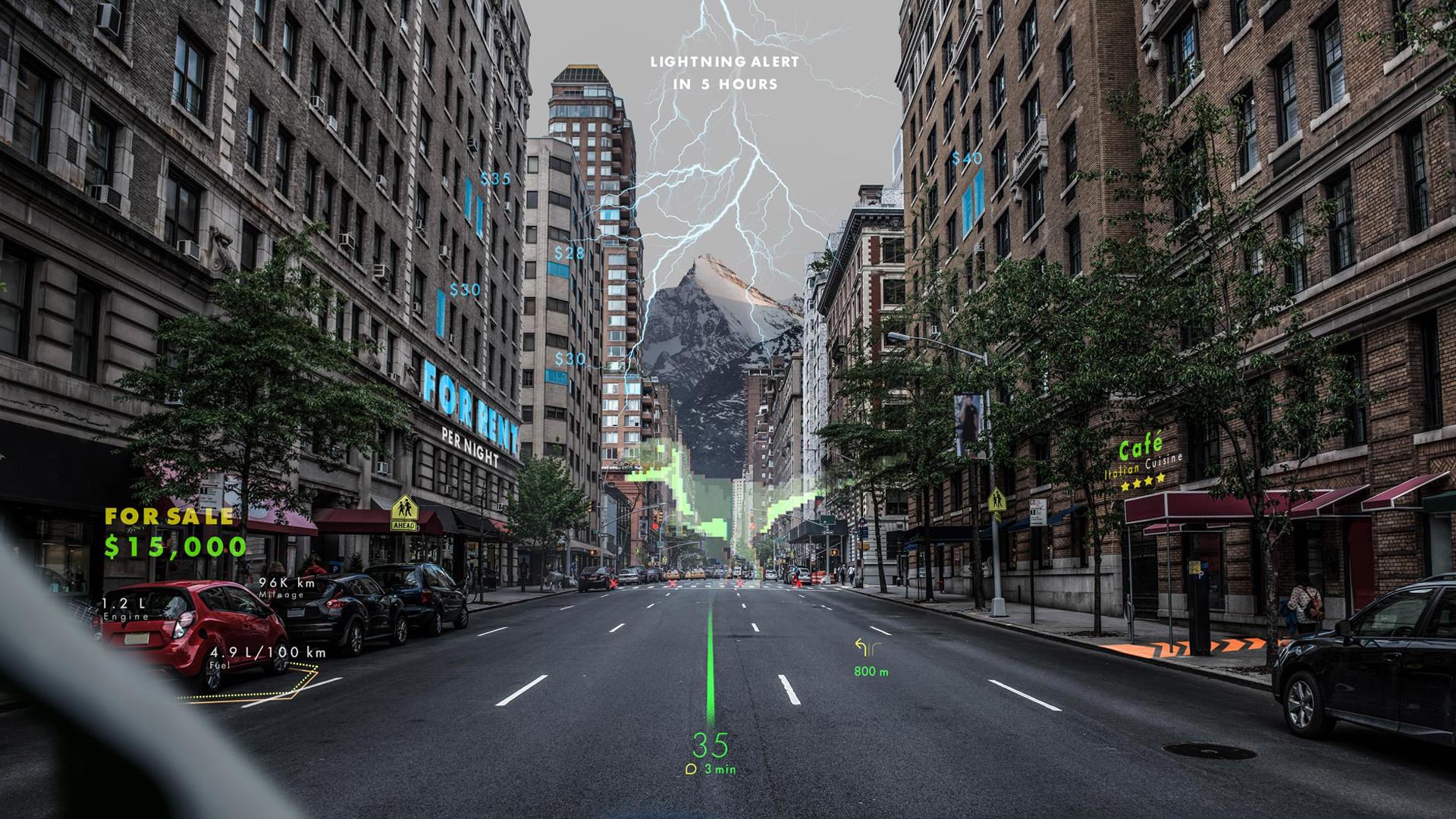 While head-up displays are increasingly common options on cars, even at their largest they typically occupy a relatively small portion of the windshield. The idea so far has been to project key driving information there, usually including speed and the current speed limit, though often adding navigation instructions too. However WayRay's goal is something a lot more comprehensive.
Its holographic projection system, the company says, is not only smaller than that of existing HUD rivals, but capable of covering far more of the car's glass. Indeed, the wide field of view could end up overlaying the entire windshield. Further projectors could add coverage to the side windows, too.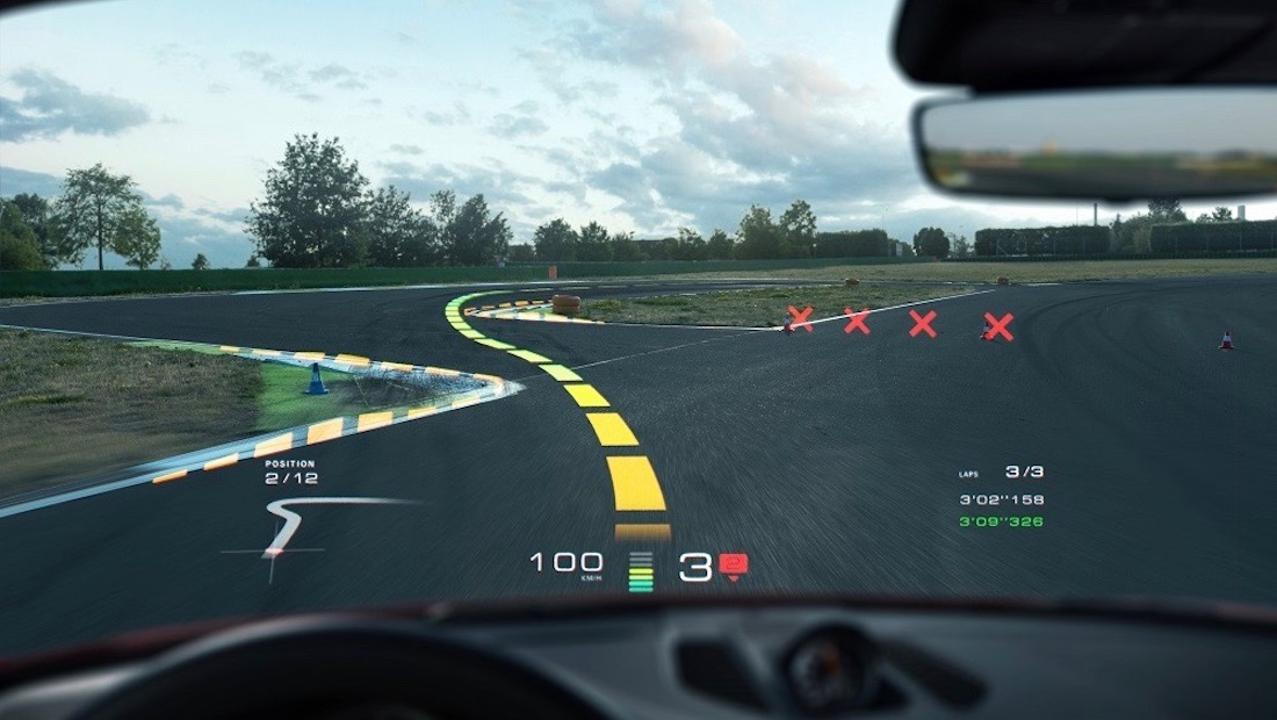 That opens the door to a wide range of new AR possibilities. In Porsche's demo graphics, for instance, it shows how a future WayRay-equipped sports car could overlay a graphic of a race track atop the driver's real-world view of the course. That might show key metrics like engine speed and the current gear, as well as the perfect racing line around corners, or even a holographic pace car to follow.
It needn't be a race-day toy, mind. Another Porsche concept graphic shows WayRay's potential in more urban environments, highlighting open parking spaces and flagging areas where cars aren't allowed to enter.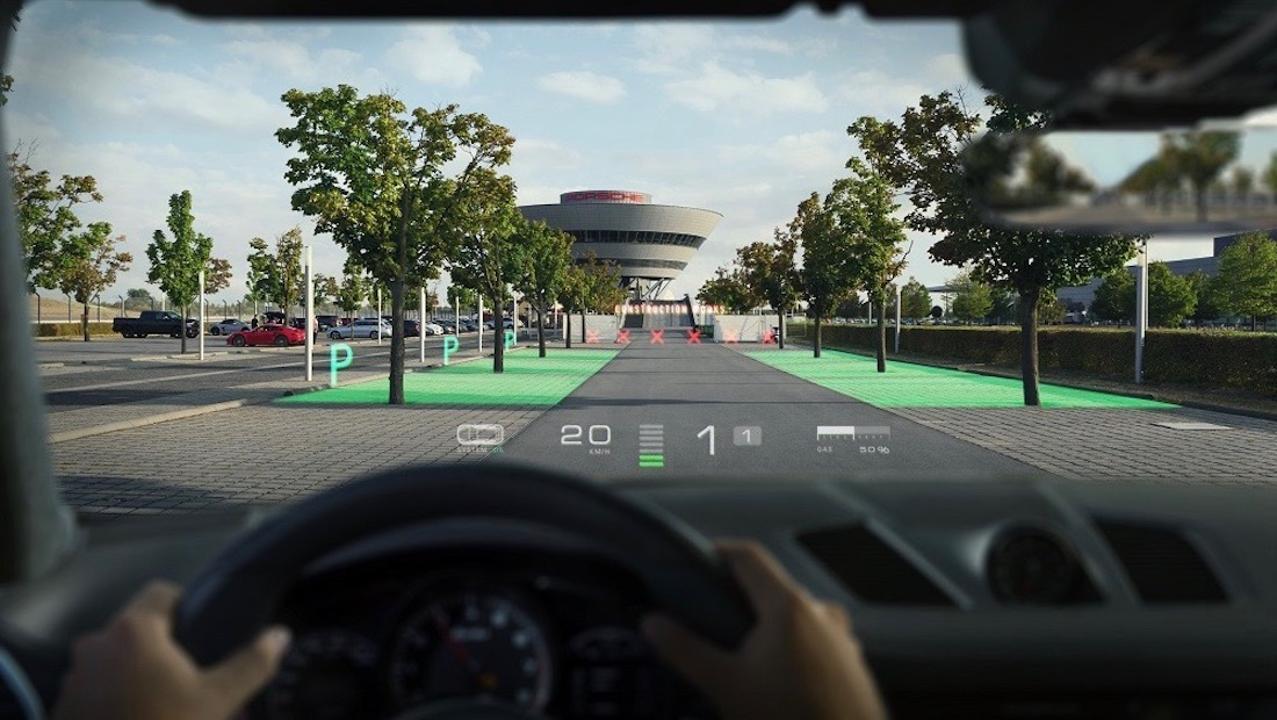 "Traffic information can be displayed on the road through the windshield, so drivers can maintain their focus on the road ahead, which will improve road safety," Hyundai suggests. "It can provide improved driving directions based on the car's speed, including real-time information about crosswalks, pedestrians, roads and warning signs."
"In future, if incorporated with autonomous driving technology that is hyperconnected to the road and neighboring vehicles, the technology will be able to display further information about the surrounding environment for the driver."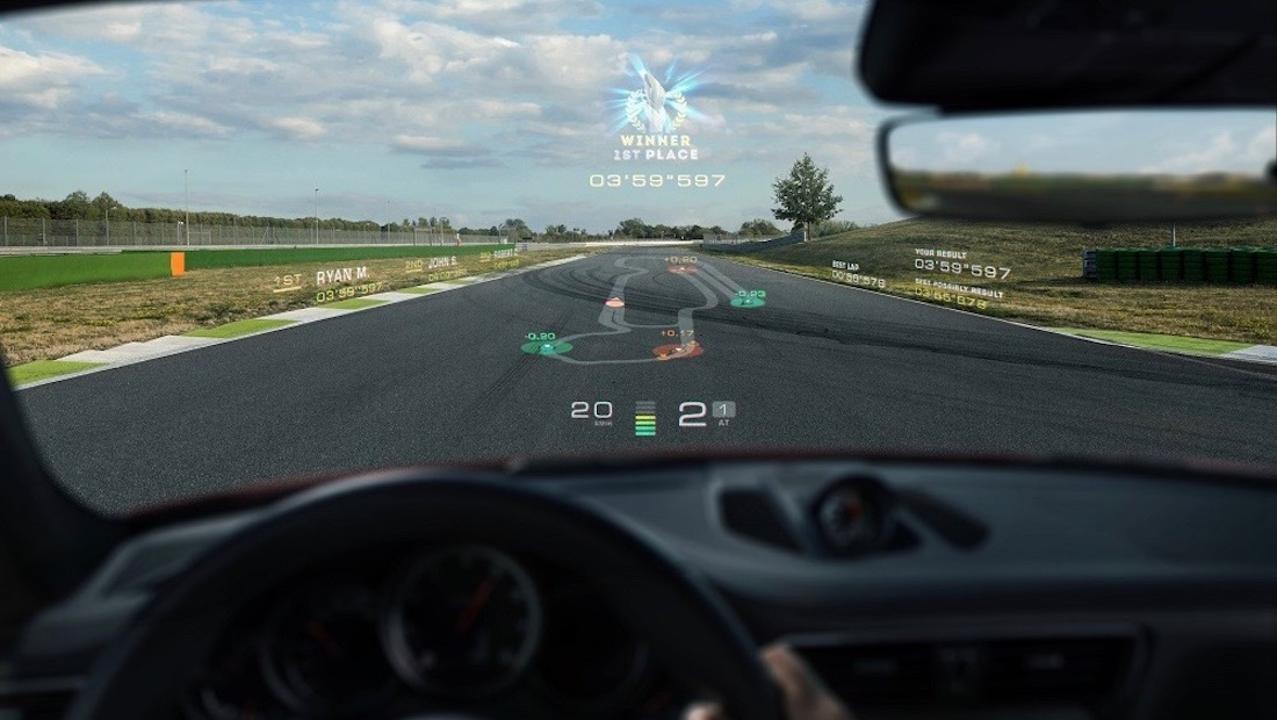 According to WayRay, the new funds will be used to establish an affiliate with a pilot production line in Germany. It also plans to invest in expanding its technology to new segments. That could include AR smart glass for homes and businesses.
While Porsche is playing it cool as to when we might see these AR HUDs showing up in its cars, Hyundai isn't so cautious. The South Korean automaker says it hopes to implement WayRay's technology in its production vehicles as soon as 2020.