Porsche Communication Management System with Harman's Aha hands-on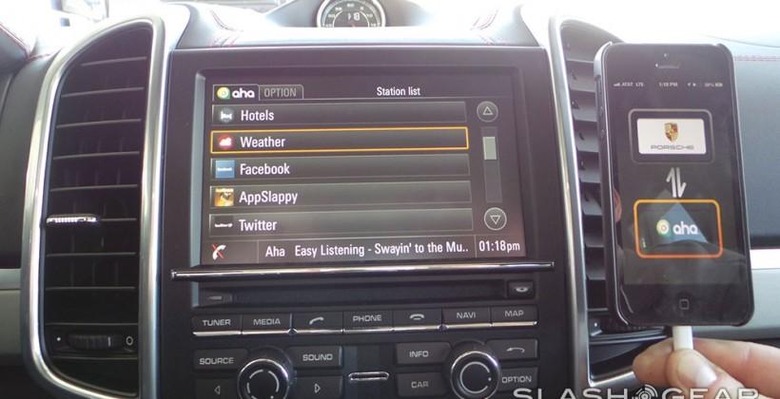 This week the folks at Harman have pushed their Aha system to several vehicle communications systems including Porsche, this system being the one we're having a peek at today. Porsche's Communication Management System is shown here working with the newly announced Aha integrated with vehicle systems. Here we're seeing the full 30,000 Aha internet-based stations in action, everything from internet radio to Facebook integration.
While you're about to see this system working tethered to an iPhone 5, you'll also be able to use it with Android. What you're doing here is not just using your smartphone's app to make this whole system work, you're tethering with your smartphone for internet as well. This way you'll only have the one internet bill rather than needing to work with another bill for your vehicle – well played.
Aha's system allows for the display of Facebook and Twitter statuses and also allows you to interact with your friends on both of those systems in a relatively basic way. You'll be able to get news updates and tap through to hear podcasts galore as well. This system is an extremely simple extension of the Aha app and ecosystem in a perfectly simple-to-work user interface via Porsche's Communication Management System.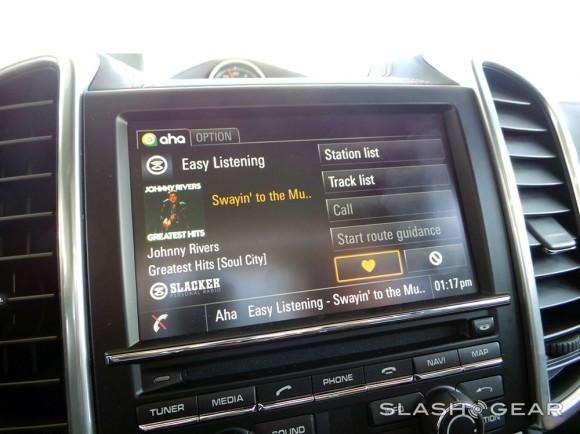 This system will be available to everyone using a vehicle equipped with the Porsche Communication Management System immediately if not soon, and Aha is pushing to several other similar car systems this week as well – Ford and Chrysler amongst them. In the near future, Aha will be integrating with Subaru, Honda, and Acura too.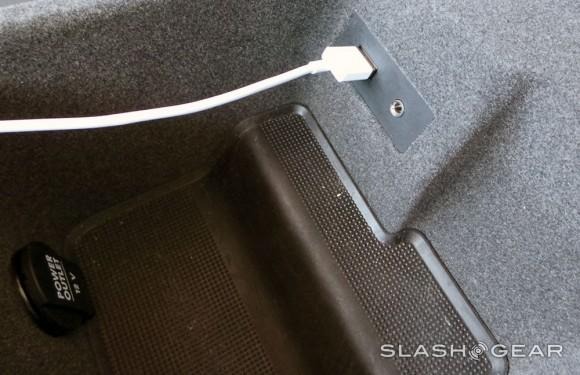 Have a peek at our Porsche tag to see all the fabulous red hot vehicle action through our archives, our gigantic Car portal for vehicles of all kinds, and also be sure to catch up with everything CES 2013 through the rest of the week in our CES hub!