Porsche chairman made new Volkswagen CEO amid dieselgate resignations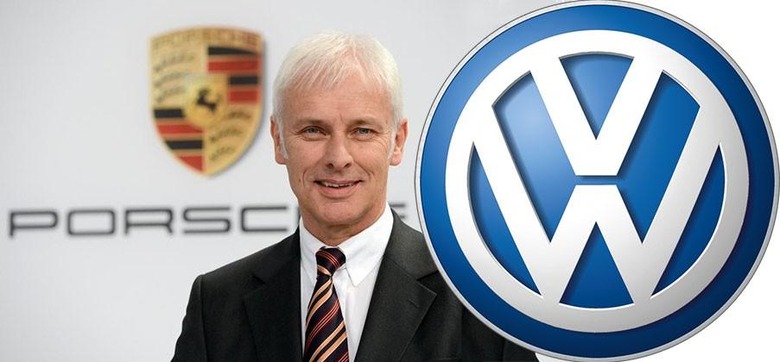 Volkswagen appoints new CEO in wake of previous CEO Prof. Dr. Martin Winterkorn's resignation, which was offered Wednesday. The new CEO of Volkswagen will be the current Chairman of Porsche AG, Matthias Müller, who will also remain Chairman of that company until a successor can be found and appointed. This decision was made by the Volkswagen Supervisory Board in a meeting in Wolfsberg today. Berthold Huber, Interim Chairman of the Supervisory Board of Volkswagen AG, suggested that Müller "knows the Group and its brands well and can immediately engage in his new task with full energy.
Müller's first comment on the appointment went in on the emissions situation directly. "My most urgent task is to win back trust for the Volkswagen Group, said the new CEO, "by leaving no stone unturned and with maximum transparency, as well as drawing the right conclusions from the current situation."
While it may seem that this decision was made rather quickly – over the course of a few days, as it may appear to the public, Bernd Osterloh, Chairman of the Group Works Council, made clear that it wasn't. Or that the decision wasn't made "hastily", at least.
"When it comes to leadership appointments the Volkswagen Group does not need hasty decisions," said Osterloh. "We know and value Matthias Müller for his determination and decisiveness. He does not work on his own, rather he is a team player. That is what Volkswagen needs now."
Müller is under contract as a Board member of Volkswagen AG which runs until the end of February 2020. According to Volkswagen, this contract "will continue to apply in his new function as CEO."
Have a peek at the Volkswagen timeline below for more information on the situation the company is in and stick around the VW tag portal for more through the future.