Porsche AR smartglasses get green light to cut service times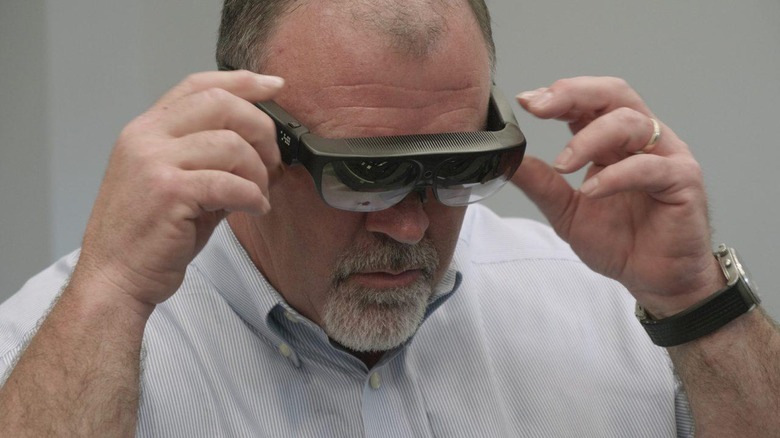 Porsche is bringing augmented reality to its dealerships, putting AR smart glasses into the service centers of its 189 US locations to shorten repair times. Dubbed Porsche Tech Live Look, the system began as a pilot last year, but is now being expanded more broadly after the automaker found it dramatically improves service efficiency.
Porsche dealerships are, of course, expected to be familiar with most of the common issues and repairs that the typical 911, Cayenne, Macan, or other car might present with. However problems that are more complicated or unusual require getting engineers back at Porsche HQ getting involved. That can add considerably to the time it takes to get a car back on the road.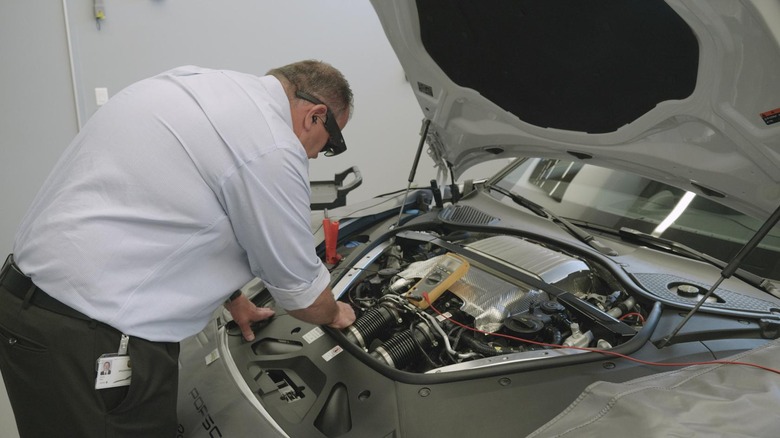 Currently, it's done by a combination of email, phone calls, and on-site visits, with local service technicians and Porsche engineers exchanging photos to try to diagnose the issue and then walk through each step of the fix. Tech Live Look, however, allows for real-time collaboration. The cordless, battery-powered AR glasses beam a live video feed of what the service technician is looking at to Porsche HQ.
Meanwhile that engineer at HQ can send information to the glasses-wearer, which is projected over the top of their view of the car. That can include technical bulletins and schematics, along with other documentations. It can even walk step by step through locating, fixing, or replacing troublesome components.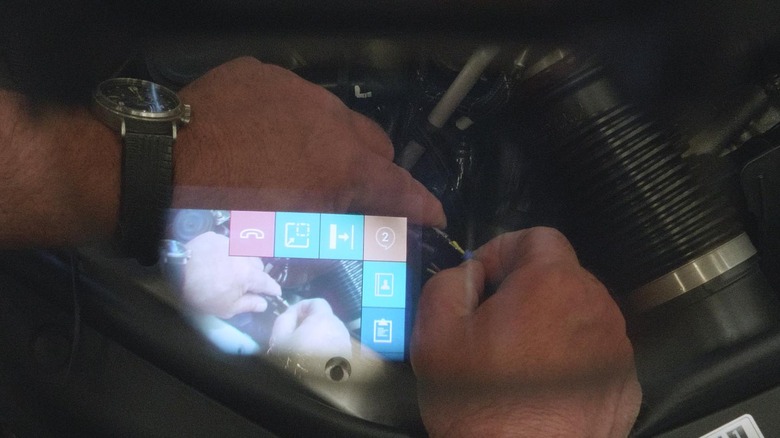 The AR headset itself is unexpectedly familiar hardware. Porsche is using ODG's R-7 smartglasses, first announced all the way back in late 2014. Integrating an Android-based OS on a Snapdragon 805 processor, they have a 720p front-facing camera and dual 720p transparent displays.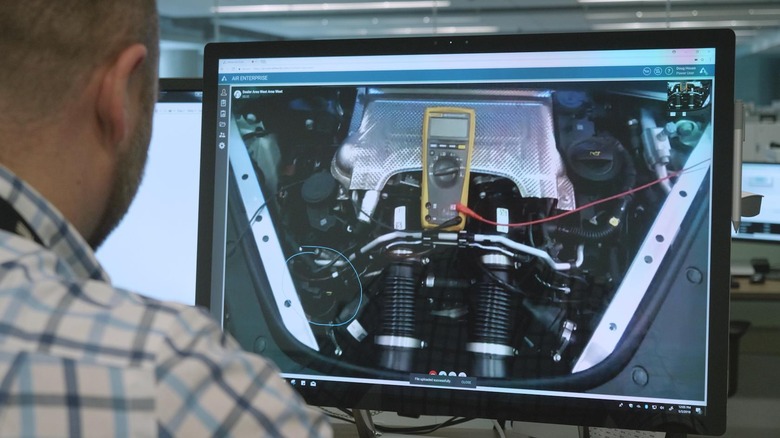 That might be a long way from the sort of hardware we're hearing chatter of being developed within Google, Apple, and other companies, but it does have some advantages. ODG has previously said that battery life should be around 5-6 hours on a single charge: enough to get through even complex repairs requiring telepresence assistance. There's also hands-free support for displaying documentation, reducing the amount of time taken switching between a laptop and the vehicle.
In fact, Porsche says that it has seen service resolution times reduce by up to 40-percent in its Tech Live Look trials, which has proved more than sufficient to convince its US dealer network to get onboard. Three dealerships will go online this week, with a total of 75 expected to be using the AR smartglasses by the end of the year, and the bulk of the remainder joining in 2019.