ODG R-7 Android Smart Glasses: No Smartphone Required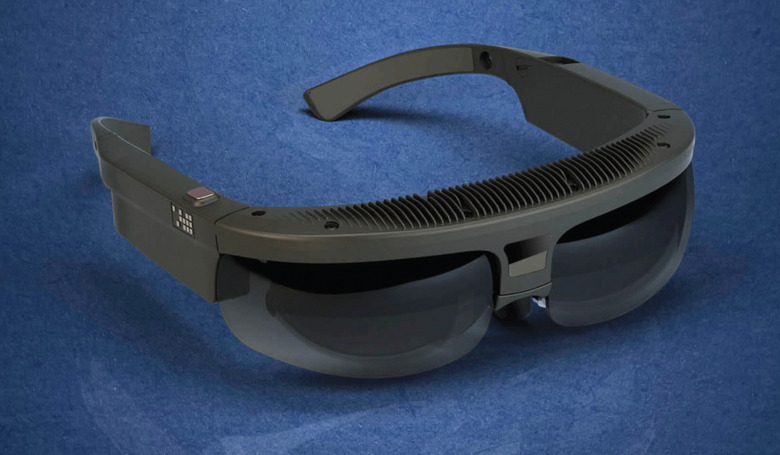 The first self-contained pair of wireless, head-worn smartglasses with 3D stereoscopic see-through HD displays comes from a group called Osterhout Design Group. They're called the ODG R-7 glasses, and they run Android on a Qualcomm Snapdragon processor.
What makes these glasses different from Google Cardboard or Samsung Gear VR is their lack of a smartphone requirement. They've got everything they need right inside their own (relatively) small body.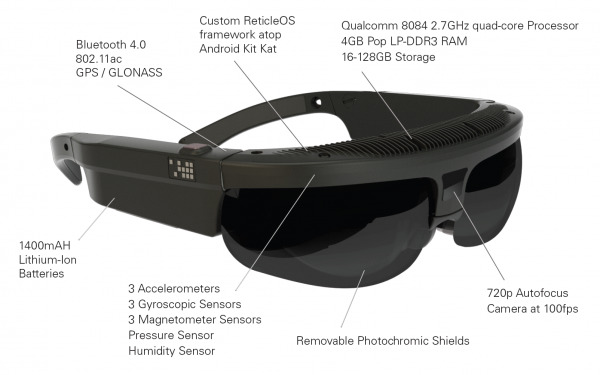 Above you'll see the device from the front. This pair of glasses works with a Qualcomm 8084 2.7GHz quad-core SoC running with 4GB of RAM. It has between 16 and 128GB of data storage, and you'll be working with a version of Android the company calls ReticleOS. This is an "optimized" Android framework made for head-worn computing – built on Android KitKat.
Display resolution is 1280 x 720p at 100 frames per second, and again, they're transparent so you can still see forward.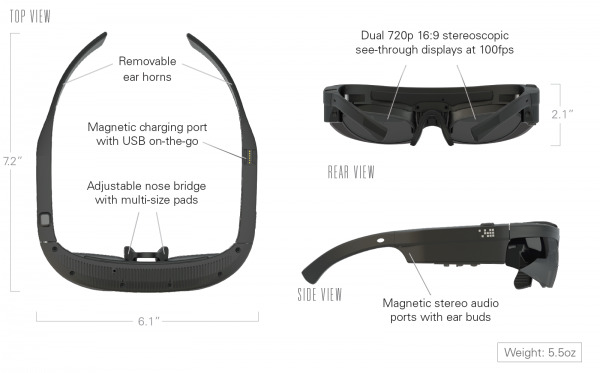 Inside you'll have Qualcomm-optimized Vuforia SDK for Digital Eyewear support – lots of games and awesome software in the near future. You'll have 3 accelerometers, 3 gyroscopic sensors, and 3 magnetometer sensors. You'll also have a pressure sensor and a humidity sensor to boot.
Both ear horns are removable, there's a magnetic charging port for USB on-the-go, and your nose bridge is entirely adjustable with multiple nose-pads as well. On the side you'll have magnetic stereo audio ports with ear buds, and up front you've got removable photochromic shields.
The front also sports a 720 autofocus camera so you'll be working with augmented reality apps like a pro. This set of glasses sports a 1400mAh battery that'll lost as long as we find it to last once we get in a pair for review – soon!