Porsche 918 Spyder recalled over chassis issue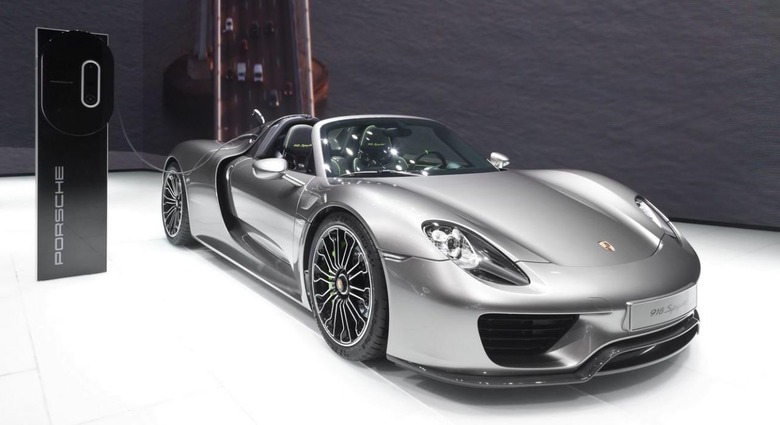 Porsche can add its name to the list of auto makers undergoing recalls as of late, with the company initiating a recall of its illustrious 918 Spyder. This is a limited edition model, and of the 918 units produced (hence the name), 205 of them are being recalled. The reason revolves around the chassis, which could be prone to issues due to a fault discovered through internal quality testing. Though the potential for problems exist, no owners have filed any complaints related to it.
The recall is being called a precautionary measure, and will involve a repair over the course of a couple days after owners are notified and appointments opened. Bloomberg reports the repairs will start taking place some time next year.
Specifics on what kind of issues the potential fault can cause weren't specified. This isn't the first time Porsche has recalled vehicles among its 918 Spyder fleet, having previously had a different one earlier this year concerning the rear axle. In that case, 46 vehicles were recalled.
The Porsche 918 Spyder is a hybrid powerhouse with an $845,000 price tag and limited production for that extra dose of exclusivity. To check out other recalls that have taken place this year, be sure to hit up the timeline below, and then the SlashGear Cars Hub!
SOURCE: Businessweek